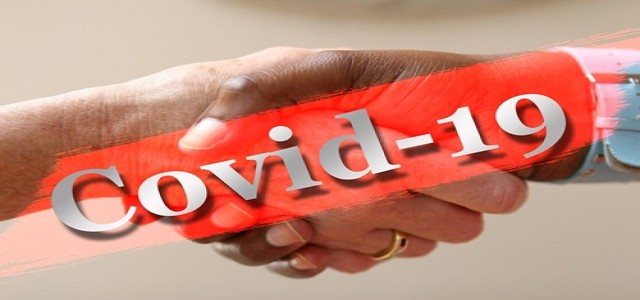 Vancouver headquartered company SaNOtize is reportedly undergoing the first clinical trial in the UK this week for a proposed antiviral nasal spray against COVID-19.
Trusted sources cited that the test was scheduled for Monday at Ashford and St Peter's Hospitals NHS Foundation Trust, Surrey, and will be led by Rob Wilson, a former British government minister who acts as a representative for SaNOtize in the UK and EU.
Sources knowledgeable with the matter stated that SaNOtize has developed a patented platform technology, nitric oxide nasal spray, which halts the transmission of SARs-CoV-2 to the lungs by eliminating it in the upper airways.
Co-founder, chief science officer, Dr. Chris Miller, mentioned in a comment that the SanOtize nasal spray forms a protective barrier against the coronavirus by utilizing nitric oxide. He further added that nitric oxides are proven to block the ACE-2 receptor vital for the virus infect human cells, making the firm's solution stand out from any other nasal approach.
Dr. Miller also claimed that said the company aims to figure out a potential regiment that will cleanse the upper respiratory area with the spray at various points throughout the day.
According to the company, this solution is already in a Phase II trial in Canada, and initial tests at the Antiviral Research Institute of the Utah State University indicate that spray destroyed over 99.9% of SARs-CoV-2.
Wilson, on the matter, said that if the Phase II results in Canada show promising results, SaNOtize will seek emergency approval to skip Phase III and proceed to Phase IV by introducing the product in the market to battle the ongoing pandemic.
For the record, SaNOtize has developed multiple nitric oxide-based therapies for treating a variety of fungal, bacterial, and viral diseases. It previously gained EU and US patents for its nitric oxide-releasing solution and is exploring immediate applications delivered through a nasal spray, gargle solutions, and nasal lavage, sources confirmed.
Separate trials have shown that nasal solution has been effective against viruses such as hCoV-OC43, influenza A, and H1N1, the company has said.
Source: https://nocamels.com/2021/01/sanotize-uk-clinical-trial-covid-nasal-spray/