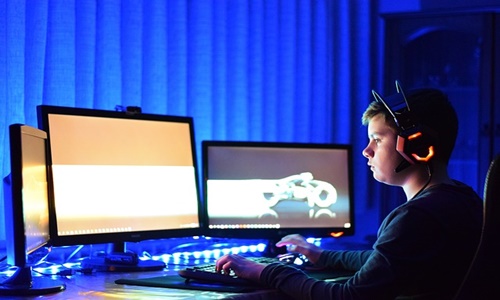 Qualcomm, an American chipmaker, has reportedly announced the launch of its series of Snapdragon G range for portable gaming devices. The series comprises the G1, G2, and G3 processors, the latest enthusiast-class CPU, as well as a Snapdragon G3x Gen 2 Platform.
Qualcomm has claimed that the brand-new Snapdragon G-series processors are designed to match the feature and performance requirements of specialized gaming devices.
According to Qualcomm Technologies, Inc.'s senior director of product management, Mithun Chandrasekhar, specialized handheld gaming devices are the ideal way to play mobile games. However, gamers want to be able to play all their favorite games on any platform or environment, whether it's a console, a PC, or a cloud service.
He further stated that the next-gen Snapdragon G Series-powered devices will be the perfect spot for gamers to play their favorite titles while on the road, allowing users to pick between the console, cloud, PC, or Android.
Apparently, the chips in this range are focused on entry-level devices and are made to power fan-less portable devices for streaming games from locally or through the cloud. Qualcomm claimed that the Snapdragon G1 has emphasized better battery life and connectivity. The Snapdragon G1 Gen 1 is the initial device in the Snapdragon G1 series. It features the Qualcomm Adreno A11 GPU along with an eight-core Qualcomm Kryo CPU.
As per sources, the Snapdragon G2 Gen 1 Platform is a novel product in this category. With an optimized CPU, 5G and Wi-Fi 6/6E connection, and Qualcomm's FastConnect 6700 mobile networking technology, it is said to provide fully featured mobile and cloud gaming.
Sources also reveal that the most recent addition to the enthusiast-class G3 series is the Snapdragon G3x Gen 2 Processor. The Platform features an eight-core Kryo Central Processing Unit (CPU) coupled with an Adreno A32 Graphics Processing Unit (GPU), which the firm claims will give over 30% better performance for CPU and up to 2x faster GPU performance than its predecessor.
Source- https://www.business-standard.com/technology/tech-news/qualcomm-announces-snapdragon-g-series-chips-for-handheld-gaming-devices-123082800281_1.html