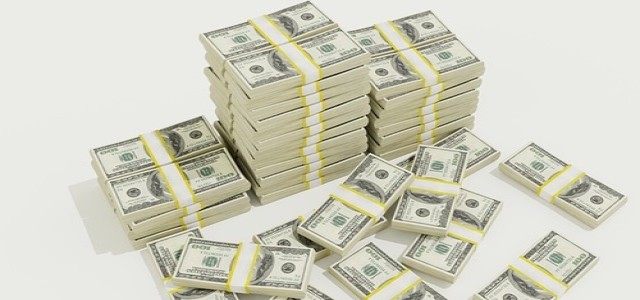 Prosus NV, a leading Holland-based tech investor, has reportedly sold 2% stake in Chinese technology giant, Tencent Holdings Ltd., for approximately $14.7 billion. The deal was announced by the Chinese social media and gaming firm on Thursday, making it the biggest block trade in the world to date.
According to reports, Tencent, through a filing in the Hong Kong Stock Exchange, stated that Prosus has sold approximately 191.89 million company shares for more than $14.67 billion, diluting down its existing stake in the company to 28.9%.
Prosus, which is majority controlled by global internet group Naspers Ltd., has yet to make an official announcement or an official comment on the pricing of the proposed deal.
However, based on Tencent's statement, the block trade, or the generally single, private trade of such a big amount of securities, has surpassed the earlier record block trade by Naspers in 2018. Where it sold 2% of its stake in Tencent for over $9.8 billion.
Bob van Dijk, Prosus Chief Executive, stated that the proceeds from this sale would greatly boost the company's financial flexibility, allowing it to invest towards the substantial growth potential that it sees across the group, and in its own stock.
Industry analysts claim that the latest stake sale is highly unlikely to cause any short-term reduction between the gap that exists between Prosus' market value and the value of its Tencent stake. For the record, as of Wednesday, Prosus' market value stands at approximately €160 billion ($189.92 billion), while the value of its Tencent stake stands at over €200 billion.
Prosus is also known for its investments in digital payments businesses, online food delivery platforms, and classified marketplaces. The company reported over 29% increase in its core earnings for the half-year period that ended on Sept. 30, at over $2.2 billion. With proceeds obtained from the sale of its Tencent stake balancing out losses incurred through its other online interests.
Sources privy to the matter cite, that Morgan Stanley, Citigroup Inc., and Goldman Sachs Group Inc. acted at the deal's joint global coordinators.
Source credit: https://www.reuters.com/article/us-prosus-tencent-stake/prosus-sells-2-of-tencent-for-14-7-billion-in-worlds-largest-block-trade-idUSKBN2BU16P