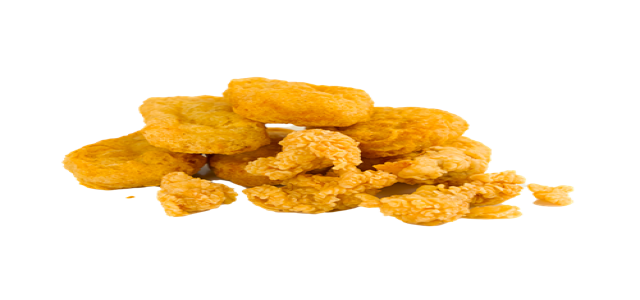 Following the huge success of its chicken sandwich, Popeyes, a US-based multinational fast-food chain that serves fried chicken, is reportedly expanding its poultry menu by adding chicken nuggets to it.
According to reports, customers in the US, Puerto Rico, and Canada will be able to order the new item from the 27th of July. The nuggets will be smaller copies of the sandwich without the bread. Just like the fried chicken that is used in the firm's famous chicken sandwich, the nuggets are also coated in buttermilk and fried.
It is a tricky moment to launch a new chicken product. Especially considering the fact that the demand for white chicken meat is increasing as more fast-food companies add chicken sandwiches to their menus to enter the infamous "Chicken Sandwich Wars". Prices for various chicken parts have risen due to supply chain restrictions, and some restaurants are struggling to satisfy demand.
In of August 2019, when Popeyes first rolled out its infamous chicken sandwich, customers rushed to the fast-food chain, and the complete national inventory of the item was sold out in less than two weeks. The brand stated, at that time the extraordinary demand surprised the company as well.
In the autumn of 2019, the chain reintroduced the menu item to its stores. At the time, Popeyes had claimed that it had ensured that it had enough stock to fulfill demand and that it had employed additional workers in preparation for the relaunch.
A spokesperson from Popeyes stated that the experience it gathered from the 2019 launch has greatly helped Popeyes in its preparations for the introduction of the new chicken nuggets. Since the debut of the chicken sandwich, the company has made improvements to supply, forecasting, and personnel.
In the last quarter of 2019, the sales at all Popeyes chain outlets increased by 42% to $1.3 billion, compared to the same period of 2018, owing to the relaunch in significant part. Since then, the sandwich has continuously helped Popeyes increase its sales.
The single largest highlight at Popeyes is a strong, continued performance, that its chicken sandwich is driving for its business, Jose Cil, CEO, Restaurant Brands International (Popeyes' parent company), stated while discussing the firm's first-quarter results in an April analyst call.
Source credit: https://edition.cnn.com/2021/07/13/business/popeyes-chicken-nuggets/index.html