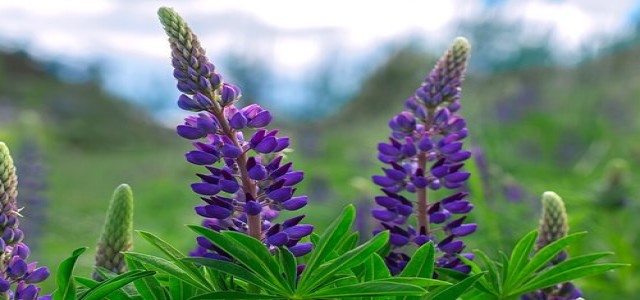 It is not an unknown fact that increasing cholesterol levels in human body might result into adverse health effects, right from cardiac arrests to heart blockage, resulting into fatality. In fact, reports have suggested that over 75% of the global population raising complaints of heart diseases suffer from high cholesterol. Apparently, what comes as an escape route in such situations is the consumption of plant rich diet, and in most cases, dietary intake of phytosterols.
Phytosterols are a group of plant-derived compounds that resemble the structure of cholesterol in the human body. When consumed, these compounds compete with cholesterol absorption in the digestive tract, block it, and eventually lower down the blood cholesterol levels. Some reliable studies have found that consuming about 2 gms of phytosterols a day might help an individual lower his LDL cholesterol, often know as bad cholesterol, by nearly 10%.
However, most people are not getting anywhere near to 2 gms per day. In this case, various studies and researches have been done on the types of food that are claimed to be rich in phytosterols, and it was reported that consumption of various spices including cumin, sunflower protein or sunflower seeds, nuts, vegetables, and fruits might help boost the level of phytosterols in the human body, allowing an individual to stay healthy and fit for over a longer period of time.
It has been estimated that global phytosterols industry size will reach an annual valuation of over US$1.45 billion by 2027.
Combating the risks of rising levels of cholesterol and linked obesity with a pinch of cumin
With over more than 83% of men and 72% of women suffering from obesity, the need for natural ingredients, like cumin seeds, has dramatically risen over a while now. The need for highlighting the importance of cumin seeds in cutting off the extra inches is the presence of high level of phytosterols in the spice.
Speaking of which it was observed in a new research that cumin powder can help kickstart the weight loss journey of an individual, while also improving unhealthy cholesterol levels naturally. In 2015, researchers at Iran's Shahid Sadoughi University of Medical Sciences, conducted a trial of the impact of cumin powder consumption on over 88 overweight or obese women.
It was recorded that women paired in 2 groups, were provided nutrition counseling and decreasing their daily intake of calories by 500. However, one group was also advised consuming 3 grams of cumin powder daily for a span of 3 months.
At the end of 3-month trial, group that was advised consuming the cumin powder had lost 3 more pounds than those in the non-cumin group accounting for a total of 13 pounds weight loss. Moreover, the fat loss percentage also tripled by 4.91%.
Such studies have offered the people a confidence for use of cumin powder in their daily diet, enabling various companies to scale up the production of these powders via being involved in various industry tactics like acquisition, partnership, product diversifications and others.
Apart from the umpteen health benefits, phytosterols are also being massively used across various cosmetic formulations that claim to enhance the skin texture. In this case, it would be safe to declare that rising sales of personal and skin care products will have a positive impact on global phytosterols industry share, permitting various cosmetic companies to develop products rich in these compounds.
One such company, KahlWax, had in March-2019, announced launch of a new product for skin care cosmetics. 6427 Megasoft Complex, the company's newly launched product, is a unique blend of oils, natural waxes, and emollient enriched with phytosterols. The main component of this product- Crambe Abyssinica seed oil boasts of an unusually high level of the long-chain monounsaturated erucic acid, which gives a cosmetic product its silky texture and non-greasy skin feel.