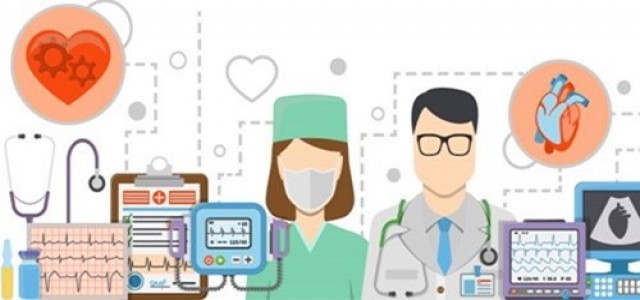 NIC Inc., the digital government service provider for state, federal, and local governments in the United States, has reportedly announced plans to expand the COVID-19 testing footprint in the state of Kansas. NIC's free COVID-19 testing solution named TourHealth will be available in Northwest Kansas from Monday, in addition to established testing sites in Alabama, Mississippi, South Carolina, and Florida.
Speaking on which, Lee A. Norman, MD, Secretary of the KDHE (Kansas Department of Health and Environment) said that increased testing for coronavirus disease in Kansas is pivotal to curb the COVID-19 spread. The agency is delighted that NIC/ Tour Health is bringing extensive experience and expertise and standing up testing locations in Northwest Kansas, he states.
TourHealth is a partnership with Impact Health Inc., Next Marketing, and NIC Inc. and leveraging eight decades of shared experience and bringing together industry leaders in health care, digital solutions, and logistics.
Sources cite that in Northwest Kansas, TourHealth will start operating at five sites delivering free drive-through PCR testing. Two of those COVID-19 testing sites will open on Monday, while the remaining three will be introducing on Saturday. On Monday, these two sites including Greeley County Fairgrounds on Fairgrounds Road in Tribune, Kan. and Big Creek Crossing at 2918 Vine Street in Hays, Kan, will be open from 12 to 4:30 p.m.
Three additional COVID-19 testing sites will be launched after the Thanksgiving holiday on 28 November 2020. Hours and locations of operation will be announced soon.
Scott Somerhalder who is the Vice President of State Enterprises for NIC said that as Kansas' digital government solutions partner for around three decades and a firm headquartered in this state, the company is committed to helping the state to keep residents safe during the ongoing COVID-19 pandemic and beyond.
Mr. Somerhalder added that TourHealth is directly aligned with NIC's mission of making important government services, in this case, vital COVID-19 testing, more accessible for people across the state of Kansas and the nation.
Source credit - https://www.businesswire.com/news/home/20201122005071/en/NIC%E2%80%99s-Free-COVID-19-Testing-Solution-Expands-to-Northwest-Kansas