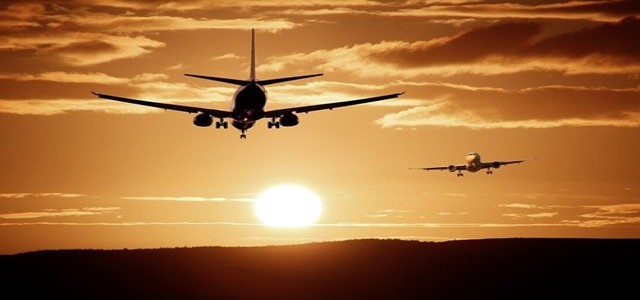 A new flying car prototype developed by up and coming automotive-aviation firm, Klein Vision, has reportedly completed a successful 35-minute test flight between two international airports in Slovakia.
According to reports, the flying car, called AirCar, took off from Nitra and successfully landed in Bratislava. The completion of the flight has supposedly heralded in a new era of mobility and aviation.
There have been high expectations from the nascent flying cars market, which has long been regarded as a milestone of a technologically advanced future in popular culture. Back in 2019, Morgan Stanley estimated that the flying car sector could hit a valuation of more than $1.5 trillion (£1 trillion) by the end of 2040.
During an industry event held earlier in the week, the chief executive of Hyundai Motors Europe, Michael Cole, labelled the concept a "part of humanity's future". In fact, the concept of flying cars is being considered a viable solution to the immensely strained transport infrastructures of today.
The hybrid Klein Vision car-aircraft is powered by a BMW engine, which runs on regular fuel that can be found in an ordinary petrol-pump. The vehicle's developer, Prof. Stefan Klein, stated that AirCar has a flight range of approximately 1,000 kilometers (600 miles). The car can obtain a height of more than 8,200 feet (2,500 meters) during its flight, reaching cruising speeds of up to 170km/h.
According to the company, it takes approximately two minutes and 15 seconds for the car to transform into an aircraft and vice versa. The flight wings are relatively narrow and fold down along the vehicle's sides, not being much of a hindrance when the car is being driven on the road. When flying, the vehicle has a carrying capacity of two people, with a maximum weight limit of 200kg.
However, as opposed to its siblings, the drone-taxi prototypes, the flying car cannot land and take off vertically. Given that the concept is still in its infancy, it remains to be seen how the flying car industry would be outlining its growth in coming years.
Source credit: https://www.bbc.com/news/technology-57651843