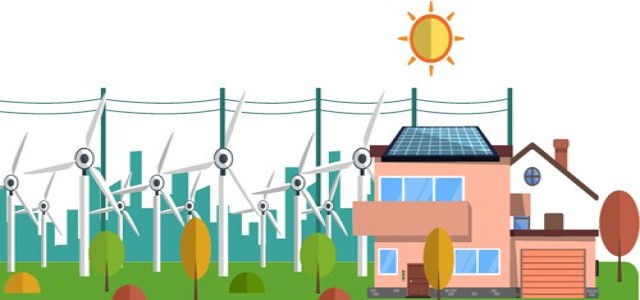 In a bid to achieve zero carbon emission levels by 2050, Japan is working towards increasing its power generation capacities using hydrogen, aiming to burn nearly 10 million tons yearly by 2030, equivalent to the output of over 30 nuclear reactors.
Reportedly, the country is aiming at using wind and solar energy to control the carbon footprint, however, the output highly depends on the weather. To combat this challenge, non-carbon emitting hydrogen may be used as fuel to support the target.
In addition to the above, when the weather conditions are favorable, excess power generated from renewable sources like solar and wind may be used to produce stores of hydrogen.
For the record, to achieve this target, an initial investment of USD 19.2 billion along with tax incentives for targeted capital spending has been made. However, a major factor obstructing the consumption of hydrogen is its high cost, which runs nearly 10 times more, per cubic meter, when compared to liquefied natural gas.
Notably, to reduce the cost of hydrogen, the government has proposed that the future annual consumption goal must reach 5 million to 10 million tons.
All in all, the focus is to boost hydrogen-fueled electric power along with encouraging the adoption of fuel cell vehicles. This is combined with the expansion of renewable energy and reduced dependence on coal and other fossil fuels to meet the 2050 carbon emission goal.
Recently, The Japan Hydrogen Association (JH2A) was formed by 88 private companies in Japan, in support of the cause. Notable companies in the panel include gas supplier Iwatani and automobile giant- Toyota.
JH2A will debate on the various ways to expand the use of hydrogen and then furnish recommendations to the government in February 2021.
Citing reliable sources, in the year 2018, a group of Japanese companies including Kawasaki Heavy Industries, trading house Marubeni and Iwatani initiated an operation in Australia in which hydrogen is extracted and liquefied from lignite, low-grade coal and shipped to Japan. The first trial shipment is expected to take place in 2021.
Source Credits: https://asia.nikkei.com/Spotlight/Environment/Japan-to-bet-big-on-hydrogen-to-meet-2050-zero-emission-goal