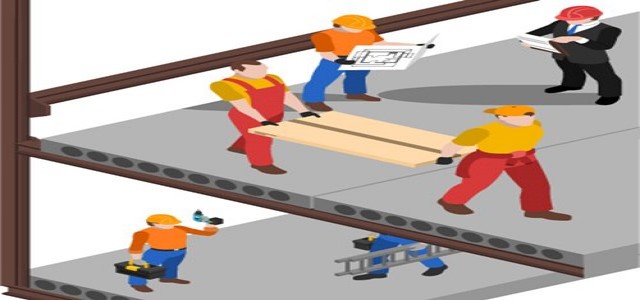 The latest snapshot of the UK construction industry has reportedly shown that while the market is witnessing the strongest growth it has in more than 25 years, the acute bottlenecks it is currently experiencing in its supply chain could severely bring down growth prospects.
As per reliable reports, as the nation's economy came out from the COVID-19 lockdown, it saw significant a spike in housing construction along with a notable pick-up in other construction activity in general.
However, the rise in the index of construction purchasing managers, which has hit its highest point since June of 1997, was also accompanied by increasing price pressures and severe delays caused by the scarcity of finished goods and materials.
The IHS/Markit CIPS report was at 66.3 in June, up from 64.2 in May, marking the 11th consecutive month of growth and far over the cut-off point of 50, which indicates whether the sector is expanding or contracting.
Rapid growth has fostered more employment opportunities in the construction industry, which accounts for approximately 6% of the GDP. However, 77% of businesses reported lengthier lead times from suppliers, while product and raw material costs grew at the highest rate since the poll began.
Tim Moore, IHS Markit economics director, stated that the data for June indicated another strong growth in the country's construction output as civil engineering, housing, and commercial activity all expanded at a quick pace.
Moore added, the headline index represented the fastest increase in business activity in the construction industry for 24 years. Total fresh orders increased by one of the fastest rates since 2007. The data is mostly reflecting that the reopening of the UK economy has resulted in strong demand for residential developments and a rise in commercial activity.
Once again supply chains failed to meet the demand for building materials and products, with lead times stretching to their longest since the poll began in April 1997. Low supplies of building materials, transportation capacity constraints, and extended wait periods for products imported from abroad were all mentioned by survey respondents as reasons for delays.
Source credit: https://www.theguardian.com/business/2021/jul/06/supply-shortages-hit-britains-booming-building-industry