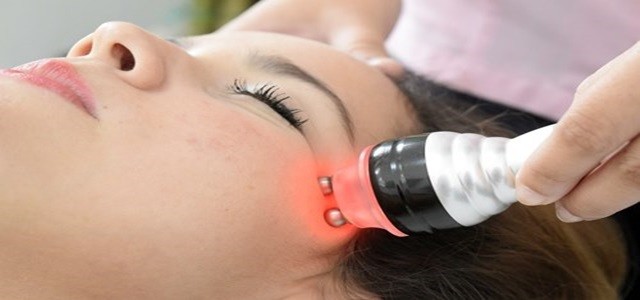 As beauty services meet technology in the 2020s, skin tightening market players are gearing to introduce ergonomically designed products. Companies have upped their game with all-natural and unapologetically effective and non-invasive skin tightening products.
Consumer demand for non-invasive methods for skin tightening, body contouring and wrinkle reduction is growing unprecedently. Patients seek noninvasive cost-effective procedures warranting minimal downtime to reduce skin laxity and smooth irregular body contours.
While lasers and ultrasound devices have solidified their market positions, radio frequency (RF) skin tightening products will continue to grab headlines. These noninvasive techniques have become sought-after in light of their innate ability to enhance skin laxity, yet reducing adverse effects, recovery time and cost. In terms of revenue, skin tightening market is likely to exceed US$990 million by 2026 worldwide.
Both well-established companies and startups are leading from the front to gain a competitive edge in the market. Cynosure rolled out Potenza radiofrequency (RF) microneedling device in February 2020, providing clinicians personalized and versatile treatments for patients. Potenza treatments will allegedly use radiofrequency energy and ultrafine needles to penetrate the top layer of the skin and prompt natural healing process to regenerate new elastin and collagen.
Companies are grappling to boost their brand image amidst cut-throat competition. Cutera rolled out new fractional RF microneedling device in June 2020. The company believes the product will deliver targeted heat into the deeper layer of skin and will help to rebuild, revitalize and remodel collagen with minimal damage to the skin's surface.
Reportedly, aesthetic device manufacturer Solta Medical released new radiofrequency device meant in July this year to tighten skin. The company noted that the system has a new algorithm designed to tune and measure the amount of energy delivered to the treatment area.
Of late, ultrasound skin tightening has also gained grounds to trigger collagen production, with handheld devices soaring in production. Not only does ultrasound propel cell permeability, it also enables radiofrequency to have more effect on fibroblast stimulation.
Traction for micro-focused ultrasound (MFU) waves to life the brows, tighten loose skin around the jowls, embellish the appearance of a double chin and lift sagging skin will continue to surge in the next five years.
Moreover, MFU with visualization has spurred the trend for aesthetic treatment for tightening of the skin of lower face, brow and submentum. Lately, industry experts are bullish when it comes to the footfall of high-intensity focused ultrasound (HIFU) that can be a painless replacement for face lifts.
The American Society for Aesthetic Plastic Surgery opines that HIFU has witnessed a drastic surge in popularity, while the American Board of Cosmetic Surgery claims that ultrasound skin tightening may produce results in two to three months.
Leading companies are also witnessing new regulatory clearances coming to the fore. Venus Concept received CE mark approval in February 2020 to market Venus Bliss for non-invasive skin tightening. In July, Venus reportedly received FDA 510(K) clearance to sell and market Venus Viva MD. Given the popularity of portable devices, the product will be highly sought-after to leverage a range of treatments.
As stakeholders vie to reverse aging, skin tightening products such as radiofrequency and ultrasound based may well be gold-standards of skin treatments.