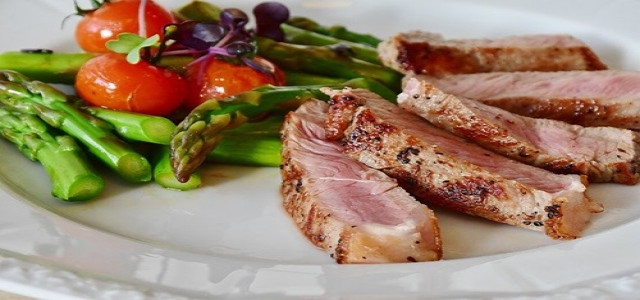 With the demand for plant-based protein growing worldwide, the Nanyang Technological University (NTU) researchers have designed a new variety of alternative protein made from fungi, which is deemed to be a healthier, greener, and much tastier version for plant-proteins than plant-based meat alternatives.
The new solution, which has been cultivated from a nutrient rich food waste by wheat stalk, soybean skin, and brewers' spent grain, is believed to be commercialized by 2024.
As per credible sources, the fungi-based proteins can be a lot economical to manufacture compared to plant-based meat.
In addition, the newly developed product would offer an opportunity to re-use common food waste and F&B and agriculture industry byproducts. Imperative to note that nearly 39 million tons of spent grains and 14 million tons of soya bean skin are disposed into landfills worldwide, where they add to the GHG emissions.
It is worth noting that the NTU team is partnering with the FoodBowl facility, an initiative supported by the New Zealand government to support food businesses scale and commercialize new products to global scale, to ramp up the fungi cultivation method.
Commenting on the latest accomplishment, Professor William Chen, Director of Food Science and Technology programme at NTU quoted that the fungi-based food product is a monumental invention for NTU as the organization looks to explore successful ways of finding new uses for products that would otherwise be wasted.
Chen added that upcycling these products to cultivate fungi presents an opportunity for improving the processing efficacy in the food supply chain across the Asian countries, while simultaneously promoting a nutritious non-animal protein substitute to enrich diets.
On the other hand, Chief Executive of the FoodBowl, Grant Verry cited that the firm is excited to be able to support global innovation at the FoodBowl to create more nutrient rich substitute proteins by making use of local waste streams.
It has been reported that while Singapore and New Zealand already share robust collaborative agreements, the newly advanced project is yet another exemplary model of the value such relationships can offer for both the economies and overall food systems.
Source credit: https://www.straitstimes.com/singapore/ntu-scientists-develop-fungi-based-protein-more-nutritious-than-plant-based-meat-substitutes