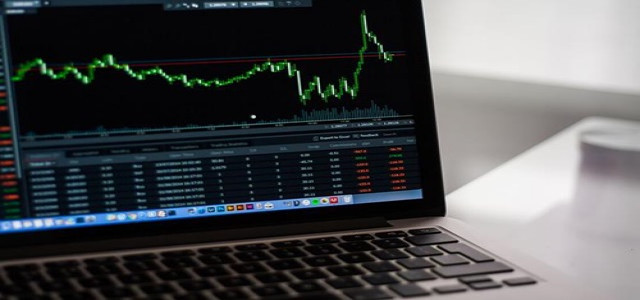 The Korean stock market has reportedly dropped following the warning issued by Jerome Powell, the US Federal Reserve Chairman, about the continued rate hikes.
Powell's warning came at the Jackson Hole economic symposium held over the weekend that sent shockwaves across US stock markets.
On the first day following the economic symposium, regional stocks fell by over 2%. The benchmark KOSPI (Korea Composite Stock Price Index) fell by 2.18% from the previous trading day to end at 2,426.89 as international and institutional investors sold off a significant share of the country's large-cap equities. The secondary Kosdaq also suffered losses that day, falling by 2.81%.
The won-dollar exchange rate closed around a fresh high of ₩1,350.4 ($1.00) per dollar, up ₩19.1 ($0.014) from the preceding trading day, mirroring the stock market's drop. In terms of closing price, this is the highest number since April 28, 2009.
After reaching its record low this year in July, the main stock exchange seemed to be on the path to recovery until mid-August, as investors anticipated that central banks domestically and overseas will gradually cease the dramatic rate hikes in the second half of this year.
The benchmark index, however, fell due to the Fed's repeated strong resolve to battle inflation with three quick, significant moves, possibly raising its main rate by 75 basis points in September, in recent weeks.
Market analysts claimed that, despite the monetary uncertainty, the aggressive rhetoric of the Fed would only have a little impact on regional stock markets.
Analyst Han Ji-young at Kiwoom Securities anticipated that international investors would soon return and go on a purchasing spree of local stocks.
The brokerage further forecasted that the KOSPI will continue extending in a corralled manner, with a range varying between 2,380 and 2,680 through the end of the year.
In response to the financial market collapse, financial regulators convened an emergency meeting on Monday and promised to take action to stabilize the market.
Source credit: https://www.koreatimes.co.kr/www/biz/2022/08/488_335209.html