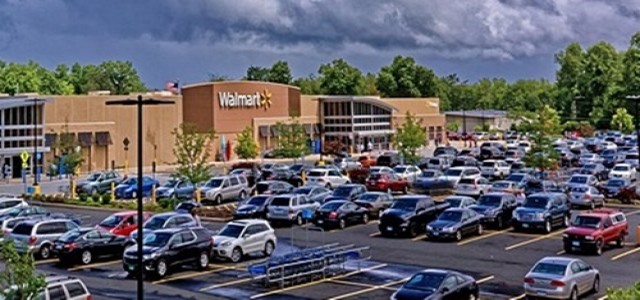 Multinational retail company Walmart has reportedly unveiled plans to convert majority of its hourly job roles in the U.S. to full-time positions by the end of financial year 2021. This move reportedly comes as part of the company's efforts towards promoting job stability and retention of employees.
Outlining the plan, Drew Holler, senior vice president, People Operations at Walmart stated that two-thirds of the company's hourly jobs will eventually become full-time with consistent weekly schedules.
The top executive further stated that Walmart understands that offering more full-time opportunities along with training, skills, and tools to associates will make work easier. This will help the company retain and attract top talent.
The retail giant, which employs 1.6 million people in the U.S., had nearly 53% of its hourly workforce covering full-time jobs in 2016, Holler added.
He also added that the newly announced goal follows in the line of the company's distribution and fulfillment centers, wherein over 80% of their workers are employed full-time.
According to Holler, achieving the two-thirds mark by the year end implies that the company has nearly 100,000 more full-time roles than what it had five years ago. This will represent Walmart's significant investments towards its associates' hours, pay, and stability.
Reportedly, Walmart is among the few retailers that witnessed substantial business growth amid the pandemic with rise in online sales. It is been implementing the operational changes from the past year aiming to maintain a stable workforce to effectively meet consumer demand.
In February, the company had reportedly announced that it would increase the hourly wages to $13 to $19 per hour according to the location, for its 425,000 employees across the US.
Meanwhile, John Furner, CEO and President of Walmart stated that in the past year, the company provided special COVID-19 bonuses, increased pay for 165,000 leadership roles and reorganized the team-based model for working at its stores.
Source credits: https://thehill.com/business-a-lobbying/business-a-lobbying/548273-walmart-to-convert-majority-of-us-hourly-jobs-to-full