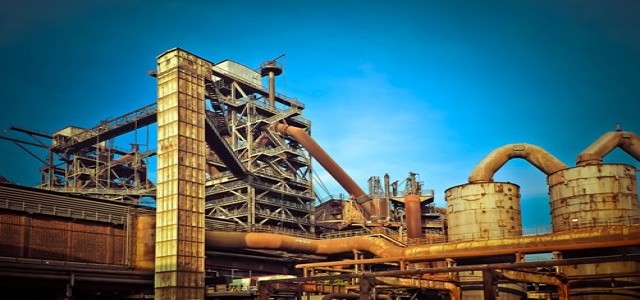 The need for energy efficient space heating and on-demand water heating solutions are driving new developments in the residential boiler industry. The changing lifestyles of consumers have increased the demand for these solutions significantly.
Residential boiler systems are used to heat water inside a tank which then supplies either steam or hot water that flow through radiators and pipes to provide warmth. These systems are extremely handy for people living in cold weather conditions.
Concerns regarding greenhouse gas emissions and the introduction of stricter regulations regarding the same is encouraging manufacturers towards designing sustainable heating systems. The need for energy efficient space and water heating technologies is fueling the residential boiler market size, which is estimated to hit US$38 billion by the end of 2027 worldwide.
HVAC system manufacturers are constantly working on developing novel heating solutions in anticipation of a robust demand for the technology over the coming years. This demand can be attributed to the ongoing climate change and unpredictable weather conditions in many parts of the world. As a result, while designing new boiler technologies for residential purposes, complying with stringent environmental and energy efficiency norms is a key consideration among industry participants.
Numerous innovative water and space heating technologies have been introduced in recent years as manufacturers aim to expand their presence in the rapidly growing residential boiler industry.
In February 2020, for instance, Bradford White Corporation, a leading manufacturer of residential, commercial, and industrial heating solutions, had unveiled a new line of upgraded and established products from its subsidiary companies at the 2020 AHR Expo held in Orlando, Florida. The AHR Expo is the world's largest annual HVAC event.
The newly launched solutions also included some of the company's innovative residential boiler solutions including the Brute FT® Combination Boiler/Water Heaters, MagnaTherm® FT Boilers, MagnaTherm® HTD Boilers, OmniTherm® Boilers, and Mascot® FT Combination Boiler/Water Heater.
Boiler systems used in residential applications are generally either condensing or non-condensing boilers. However, the adoption of hybrid systems, the combination of condensing and non-condensing boilers, is gaining a lot traction among manufacturers as well as homeowners.
Going hybrid could provide significantly high heating efficiencies along with a number of additional advantages. An Increasing number of residential establishments are standardizing on hybrid boiler system designs.
The combination of condensing and non-condensing systems into a hybrid boiler can help achieve high heating efficiency while cutting operational costs. In addition, it could also allow users to reset building set points, and minimize fuel consumption, resulting in comfortable, consistent building temperatures.
Hybrid boiler systems are expected to gain a lot of traction over the next few years as more and more homeowners switch to sustainable space and water heating solutions that can help reduce energy costs significantly.
The global residential boiler market still needs to overcome numerous challenges such as high costs and strict regulatory standards. The availability of numerous other HVAC technologies for residential purposes may also limit the adoption of boiler systems to some extent.
However, manufacturers are constantly innovating to tackle these challenges and design systems that comply with the latest industry standards.