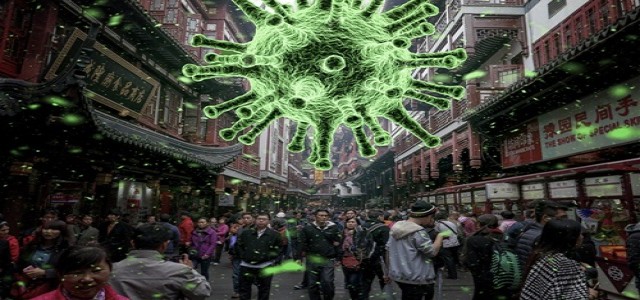 Amidst the continuous rise in the cases of COVID-19 infections across Europe, the region is facing a new challenge as highly contagious variants of the coronavirus are spreading rapidly among the population.
According to genomic analysts, nearly 75 per cent of the cases of coronavirus infection in Europe are of the highly contagious variant of the virus, which originated in Kent, UK.
Reportedly, about three per cent of the cases have been identified as the Brazilian and South African strains, which according to the scientists are likely to be more resistant to coronavirus vaccines. The Brazilian strain is noted to be causing more deaths among people aged 18 to 45-years.
France has reportedly entered its third national lockdown for one month, starting from March 31. This move comes as a response to the significant rise in infections throughout country, which President Emmanuel Macron has ascribed to the spread of the UK strain. The country has shut non-essential shops and has started remote learning for the schools.
Meanwhile Germany has witnessed an even higher rise in the UK variant cases, and over half the cases in Spain, Italy, Poland, Belgium and the Netherlands have been tested in the first week of March 8, are the same strain.
The CoVariants project, which is involved in the compilation of international open-access genomic analysis, has suggested that the spread of the UK variant has increased considerably in the population as compared to the 14 per cent of cases at the end of the previous year.
According to CoVariants statistics, in France, where over 60 per cent of cases recorded during early March were of the UK strain, daily cases increased by 15 per cent last week. Speaking of Italy, 18,000 daily cases were recorded in 24 hours during Easter.
In Germany, where 75 per cent of cases were of the UK variant, daily cases are rising to over 17,000. This has caused German Chancellor Angela Merkel to term the UK variant as a completely new pandemic.
While the UK strain has the lead, the South African and Brazilian variants are now spreading rapidly across continental Europe than in the UK.
Source credit: https://www.news.com.au/world/europe/highly-contagious-mutations-grip-europe-in-whole-new-pandemic/news-story/e929f70cbb826adb3fac8a96f29a5660