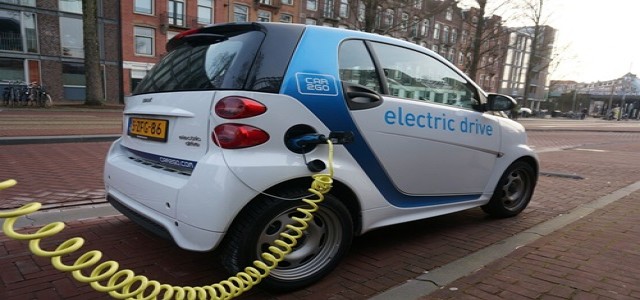 American multinational technology firm Cognizant has announced to have acquired Germany's ESG Mobility, a provider of digital automotive engineering solutions for connected, autonomous, and electric vehicles.
Cognizant stated that with this acquisition, about 1000 engineering R&D experts will join the company in the automotive innovation hubs of China, Germany, and the US.
For those unfamiliar, ESG Mobility offers services across the automotive software stack, with specialties in connected vehicle applications, electrical and electronic systems, and evolving autonomous and electric vehicle capabilities.
Cognizant and ESG Mobility will work together to provide engineering services to eight of the world's leading automotive OEMs (Original Equipment Manufacturer). Cognizant's capabilities in digital automotive engineering R&D, like smart, connected mobility, will be extended as a result of the acquisition.
Malcolm Frank, President at Digital Business and Technology, Cognizant, on the matter, reportedly said that the automotive industry is undergoing a significant transformation, accepting new mobility models that heavily depend on connectivity, apps, and artificial intelligence.
The organization's focus is to provide customers the resources required to succeed as modern digital companies, and ESG Mobility is a perfect match with their current connected mobility offerings and global delivery model, he added. ESG Mobility workers will join Cognizant's Internet of Things (IoT) and Engineering Services Practice once the transaction is completed, sources cited.
It is worth noting that the ESG Mobility acquisition marks Cognizant's fourth deal in 2021, and 13th since January 2020, bolstering the company's capabilities in key digital focus areas including data and artificial intelligence, cloud, the Internet of Things (IoT), and digital innovation.
According to current projections, the worldwide connected car industry, which was appraised at USD 63 billion in 2019, is expected to reach USD 225 billion by 2027.
The European Commission's Third Mobility Package, which necessitates the production of clean, safe, connected cars, autonomous and electric vehicles, along with internet connectivity of new vehicles by 2022, is driving the growth of Cognizant and other players in this space.
Source Credit –
https://www.moneycontrol.com/news/business/cognizant-announces-acquisition-of-esg-mobility-to-expand-automotive-engineering-expertise-6694931.html