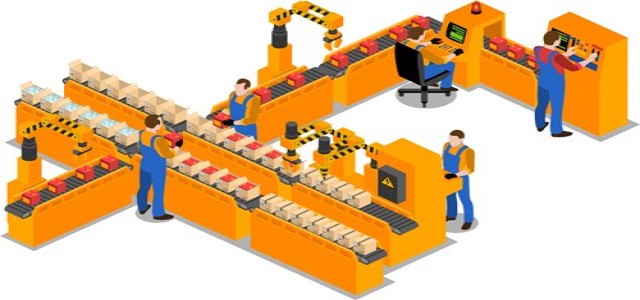 The British Meat Processors' Association or BMPA has reportedly stated that food supply chains across the UK are on the edge of failing due to COVID-19 led shortage of labor.
Notably, the agency also mentioned that the shortage of skills is so critical that certain facilities have reported vacancies between 10% to 16% for permanent positions as a result of the coronavirus outbreak.
According to Nick Allen, CEO of BMPA, along with the shortage in workforce, certain members have also brought to the organization's notice that between 5% to 10% of their workforce has been notified by the health service application, requesting them to self-isolate.
Scarcity of workers has affected the availability of meat products as it is highly labor-intensive, meaning the sector was among the first to be severely affected due to the lack of availability, Allen added.
Recently, car plants, supermarkets, pubs and even the railways have warned the government that the COVID-19 tracing application, which is prompting many workers to self-isolate, is hampering the economic recovery and pushing the supply chains to the brink of collapse.
'Pings" or alerts from the official health app, which informs users that they have come in contact with any COVID-19 infected person and asks them to self-isolate for at least 10 days, have also disrupted the healthcare system and schools.
It is worth mentioning that the government has extended exemptions for certain jobs who have been identified as critical, including transport and health workers and does not aim to change the regulations at present.
Pictures floating on social media show empty shelves in supermarket as the "pingdemic" is putting pressure on the retailers' ability to control the opening hours and stock shelves.
Recently, Iceland Foods stated that more than 1,000 workers, nearly 3% of its total staff, have been told to self-isolate, after being pinged by the application, compelling the chain to reduce its trading hours and even shut down certain stores.
Source credit: https://www.reuters.com/world/uk/uk-food-supply-chains-edge-failing-meat-industry-says-2021-07-21/