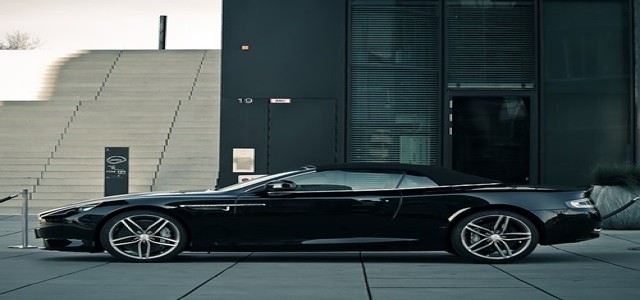 Aston Martin, the renowned British luxury car manufacturer, has reportedly teased an open-roof variant of its new hypercar, Valkyrie, which it intends to completely unveil at the Pebble Beach Concours d'Elegance in California next week.
According to reports, to commemorate the anniversary of its United States division, Aston Martin will host Pebble Beach attendees at a private, luxury clubhouse nearby, where the exhibition of a vintage model and two new-car premieres will pay respect to the British brand's past and present.
the occasion has been chosen to commemorate the 70th anniversary of the first Aston Martin sold in the United States. Since the DB2 debuted in the nation in 1951, over 25% of all Aston Martins manufactured have been sold in North America.
The sample image, released by Aston Martin, only reveals the fact that the car doors will be opened from the front in a scissor configuration, rather than the gullwing arrangement seen on the hardtop vehicle.
It's unclear if the Valkyrie Roadster would be a permanently open-top vehicle, like the current V12 Speedster, or if it will have a detachable roof panel.
Aside from the exterior changes, the new open-top is intended to perform similarly to the hardtop, with the same carbon fiber tub and 6.5-liter V12 and that was supplied by the Cosworth.
The company's new production-spec supercar, Valhalla, which was unveiled in the UK last month, will also be on showcase alongside the teased open-roof Valkyrie.
Tobias Moers, Aston Martin CEO, stated at the time that the construction number would be limitless over the car's two-year production cycle, but the company has since acknowledged that a maximum of 999 vehicles will be built.
Aston Martin is currently enjoying a successful year. The manufacturer has entered Formula 1 after renaming the Racing Point team, which is part-owned by executive chairman, Lawrence Stroll, released a new AMG-powered Valhalla, and, as previously reported, reduced its pretax losses due to the popularity of the new DBX SUV.
Source credit: https://www.autocar.co.uk/car-news/new-cars/new-aston-martin-valkyrie-roadster-arrive-12-august