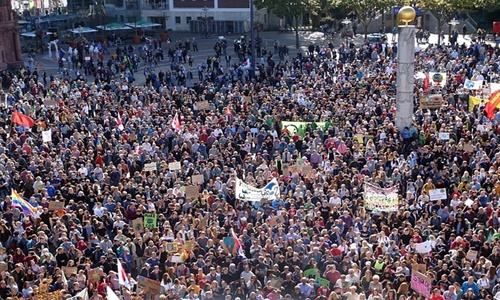 reportedly going to participate in the first of 3 days of strike over pay, pensions, and working conditions and pensions.
Hence, around 2.5 million students may face disruption as thousands of university staff participate in the industrial action, in what is believed to be the biggest strike in the history of higher education in the UK.
The UCU (University and College Union) claims that the strike, which will continue in the next week will bring the sector to a halt.
As per sources, at 19 universities, cleaners, catering staff, university administrators, and security personnel are going to take industrial actions.
UCU demands a pay rise due to the rising cost of living, which has reached 3% this year, and to end insecure contracts. For pensions, UCU demands that employers should reverse the recently-imposed deductions, which will result in around a 35% loss of retirement income.
The minister for skills, apprenticeships, and higher education, Robert Halfon claimed that it was disappointing that the pandemic-affected students will face more disruption in their learning due to this industrial action.
Meanwhile, Chloe Field, the National Union of Students vice-president for higher education, claimed that the students support their lecturers.
The chief executive of the Universities and Colleges Employers' Association, Raj Jethwa said that the union leaders should give their members a fair and realistic assessment of what is achievable as strike actions do not create new income for the sector.
Furthermore, Universities UK, which stands for employers under the University Superannuation Scheme pension fund, claims that it is still one of the most desirable private pension schemes.
This UCU campaign follows a series of protests that were till now confined to smaller groups of universities. This will be one of the many industrial actions that are gradually increasing in the UK this winter. This includes thousands of teachers from Scotland, who are also planning to stage a protest on Thursday, and planning further strikes in 2023.
Source Credit: https://www.theguardian.com/education/2022/nov/24/more-than-70000-uk-university-staff-go-on-strike-over-pay-and-pensions