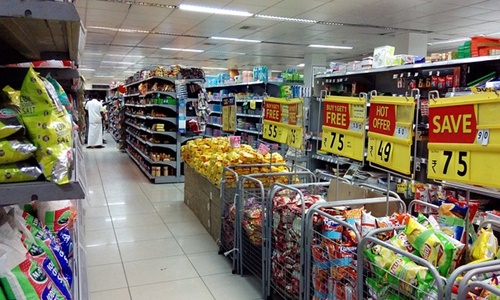 Inflation in the UK reportedly increased to a 41-year high of 11.1% in October, exceeding predictions as energy, transport, and food costs continued to strain businesses and households.
According to a survey, the consumer price index was expected to rise by 10.7% annually, and October's figure marks a rise from the 40-year high of 10.1% reported in September.
The Office for National Statistics (ONS) claimed that despite the launch of the government's Energy Price Guarantee program, the largest rising contributions came from gas, electricity, and other fuels.
It added that based on indicative modeled customer price inflation projections, the CPI level would have last been larger in October 1981, when the forecast for the yearly inflation level was 11.2%.
The CPI increased by 2% on a monthly basis in October, which is equal to the yearly CPI inflation level between July 2020 and 2021.
The cost of housing and domestic services increased by an all-time high of 11.7% in the 12 months leading up to October 2022, up from 9.3% in September 2022.
The ONS reported that households were shelling out an average of 88.9% more for their gas, electricity, and other fuels in October 2022 than they were spending a year ago.
As per reports, domestic gas costs have seen the most increase; prices are now more than twice as high in October 2022 as they were in October 2021.
In addition to this, food and non-alcoholic beverages also made a significant contribution as they increased by 16.4% over the previous year to October to record their best annual rate since September 1977.
According to the Bank of England, the nation is experiencing its longest recession, and the central bank and government are working together to manage the tightening of fiscal and monetary policy to control inflation.
The Bank of England increased interest rates by 75 basis points this past month, its highest increase in 33 years, to bring the Bank Rate to 3%, but shook the market's valuing of future rate hikes.
Source credit: https://www.cnbc.com/2022/11/16/uk-inflation-hits-new-41-year-high-as-food-and-energy-prices-continue-to-soar.html