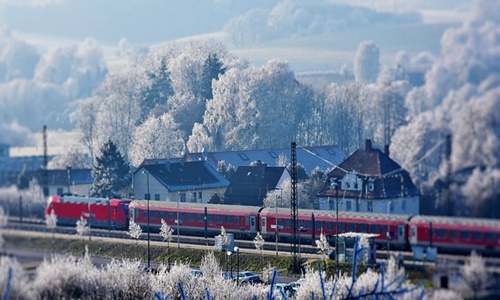 Trip.com Group, a well-known global travel platform has reportedly joined forces with Spanish rail operator Renfe to provide unique and convenient ways to travelers for exploring the beauty of Spain via its extensive train network.
Spain continues to be a frontrunner amongst travelers as international travel picks up, with a particular resurgence in Asian and Chinese markets as a result of limitations associated to the pandemic.
Through Renfe's train services, which tourists may access through Trip.com and Ctrip, the collaboration aims to give these international travelers a cozy and engaging approach to discover the rich tapestry of Spain.
Commercial Director, International Train Department, Trip.com Group, Alvaro Ungurean, expressed enthusiasm for the partnership, while mentioning that Spain's incredible tourism offerings encompasses different destinations along with wealth of vibrant culture and art, historical heritage, exceptional gastronomy as well as renowned wine tourism.
According to Alvaro, they are excited to place Spain at the edge of their train travel initiatives while anticipating rapid growth through the Renfe collaboration.
The collaboration's shared commitment to sustainable tourism is one of its main tenets.
In addition to operating the largest high-speed rail network in Spain and serving the most destinations, Renfe has the distinction of being the nation's first authorized purchaser of green energy. The Trip.com Group is committed to encouraging eco-friendly travel, and this relationship supports those efforts.
Based on Trip.com Group's recent data, search volume for flight and accommodations to Spain rose by 6% and 3% in August this year, compared to July, underscoring the positive uptick in global travel demand.
Through this partnership, both businesses hope to encourage visitors from around the world to experience Spain's captivating landscapes and vibrant culture by rail in a memorable and sustainable way.
Source Credits: Trip.com Group and Renfe Forge Partnership to Enhance Spanish Rail Travel Experience (prnewswire.com)