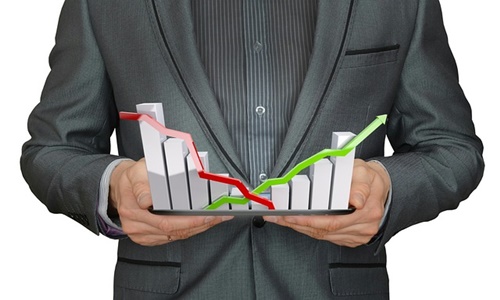 A third of the countries across the world face recession in 2023, the head of the IMF (international monetary fund) has reportedly warned.
According to the International Monetary Fund's (IMF) chief, this year will see a third of the world's economy in a recession.
Kristalina Georgieva stated that 2023 will be significantly harder than last year due to slowing economies in the United States, the European Union, and China.
The global economy is presently in turmoil due to the rising costs, conflict in Ukraine, higher interest rates, as well as increasing Covid cases in China.
In October, the IMF updated its projection for global economic growth in 2023 as a result of the conflict in Ukraine and higher interest rates since central banks across the world worked to contain inflation.
Since then, despite the country's rapidly spreading coronavirus infections, China has abandoned its zero-Covid policy and proceeded to restart its economy. China, the second-largest economy throughout the world, would likely have a challenging start to 2023.
Inflation has been rising steadily across the region, owing mostly to the conflict in Ukraine, while higher interest rates have also affected businesses and families.
Data published over the weekend revealed that the Chinese economy will be grim by the end of 2022.
The official PMI (purchasing managers' index) for December revealed that industrial production in China declined for the third consecutive month and at the highest rate in over three years as Covid infections spread throughout the nation's factories.
There is also reduced demand for China goods and other commodities produced in Asian nations like Vietnam and Thailand because of the US economy's slump.
Businesses may also refrain from further expansion because of rising interest rates and expensive borrowings.
Besides, investors may withdraw funds due to a lack of growth, leaving poorer nations with less money to pay for essential imports like energy and food.
Production of products like Tesla electric vehicles and Apple iPhones might resume as Beijing ceases zero-Covid.
Source credit: https://www.bbc.com/news/business-64142662