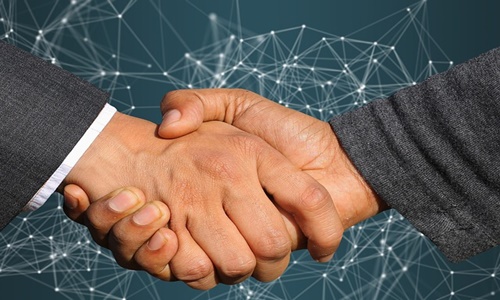 H.H. Sheikh Abdullah bin Zayed Al Nahyan, the well-known U.A.E. Minister of Foreign Affairs & International Cooperation, and the Rt Hon James Cleverly MP, the U.K. Secretary of State for FCDO (Foreign, Commonwealth and Development Office), led the first-ever U.K.-U.A.E. Strategic Dialogue in London.
Apparently, the U.A.E. delegation was headed by Sheikh Abdullah bin Zayed and included various high-ranking officials from different fields.
For the unversed, the Strategic Dialogue is a continuation of the 'Partnership for the Future' agreement signed by both countries' leaders during President Sheikh Mohamed bin Zayed Al Nahyan's visit to the U.K. in September 2021. This strategic partnership aims to drive progress in bilateral cooperation and strengthen the special relationship between the two nations.
The U.A.E. and the U.K. have a strong strategic alliance as they are working together to address common concerns and promote regional security, economic prosperity, and global challenges. In a recent meeting, both sides highlighted the breadth of collaboration between the two countries, their shared history, and the depth of their friendship, people-to-people relations, and enduring commitment to deepening ties. They also welcomed the growing partnership in various sectors and praised the Strategic Dialogue as a significant milestone in their bilateral relationship.
Abdullah bin Zayed expressed that the U.A.E. and the U.K. have strong and long-lasting ties, which have been further strengthened by the Partnership for the Future.
According to Abdullah, this collaboration will provide an excellent opportunity for international cooperation to address the pressing challenges of our time and to pursue various opportunities that will enhance the prosperity of our people.
Reportedly, the areas of cooperation include energy, climate change mitigation, science and technology, security, and people-to-people ties.
It has also been reported that both parties emphasized their dedication to tackling climate change and working together on sustainable projects that promote fair energy transition.
To that end, the respective officials expressed their interest in extending their current collaboration on clean energy, climate finance, adaptation, nature, and food systems.
Source Credits: UAE, UK commit to elevating partnership for the future (zawya.com)