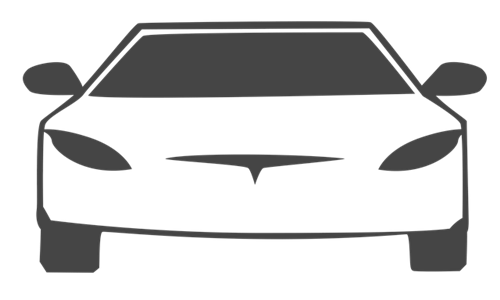 Tesla, the US-based automotive and clean energy company, has reportedly planned to remove ultrasonic sensors from its Model Y and Model 3 EVs.
The move is believed to be the next phase in Tesla CEO Elon Musk's ambition to only utilize cameras and software to enable its advanced driver assistant system as well as other active safety measures.
From this month, the 12 ultrasonic sensors that are generally located on the front and rear bumpers of Tesla's vehicles will no longer be included in any Model 3 or Model Y vehicles made for Europe, North America, Taiwan, or the Middle East.
In low-speed situations such as parking, ultrasonic sensors are frequently used as proximity sensors to enhance anti-collision safety mechanisms.
Tesla announced the improvements around 17 months after stating that it will remove radar from its vehicles.
The move to forego radar or ultrasonics is a dramatic shift from the remainder of the automotive industry, which is equipping its cars with more sensors to enable ADAS rather than removing them.
To offer the sensing necessary to give ADAS functions such as adaptive cruise control, which aligns the speed of a car to nearby traffic, and lane maintenance and autonomous changing lanes, carmakers often use a mix of radar, cameras, and sometimes, lidar.
Tesla started implementing its so-called Tesla Vision plan in 2021 when it stopped offering radar in its North American-made Model 3 and Model Y vehicles, followed by the Model X and Model S in 2022. Tesla decided to incorporate this in Model 3 and Model Y vehicles delivered to customers in the Middle East and Europe.
The firm also announced the launch of a vision-based occupancy network to substitute the inputs given by USS in Full Self-Driving (FSD) Beta software, the $15,000 package that enhances Autopilot but is not self-driving. According to Tesla, this strategy gives Autopilot better visibility over a wider area and the capacity to recognize and distinguish between various things.
Source credit: https://techcrunch.com/2022/10/04/tesla-is-now-building-model-3-and-model-y-vehicles-without-ultrasonic-sensors/