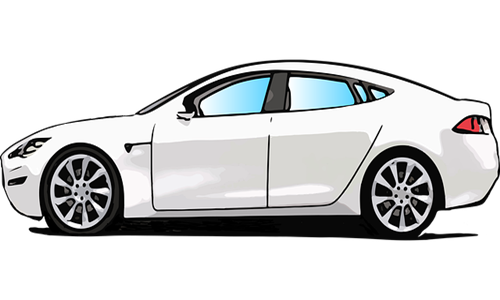 American EV giant, Tesla, Inc., has reportedly announced that it delivered more than 422,875 Tesla EVs in the first financial quarter (Q1) of 2023, beating Wall Street estimates by almost 3,000 units. The carmaker also produced over 440,808 EVs during the same period, breaking both of its previous delivery as well as production records.
As per reports, during the fourth financial quarter (Q4) of 2022, Tesla managed to deliver over 405,278 vehicles, while hitting the 439,701 mark in terms of units produced. While these Q4 deliveries were also considered record breakers for the firm, it had missed the expectations set by Wall Street that time.
For the 2023 Q1, it appears that a majority of Tesla's momentum was carried by the vehicles it produced at its gigafactory in Shanghai. The automaker has recently made price cuts across all its markets, also including China, where these discounts have triggered a price war between competitors.
As a result, Tesla has managed to sell more EVs in China as compared to last year, hinting that the country was a major factor behind its record-breaking performance in 2023.
While Tesla does not provide a breakdown of its production and delivery numbers on the basis of region, China Passenger Car Association (CPCA) data shows that the firm collectively sold more than 140,453 China-made EVs in January and February.
The CPCA is yet to publish data for the month of March. However, if the number of cars delivered in China by the EV-maker in March match the numbers it achieved in February, it would mean that over 50%, or approximately 215,000, of its Q1 deliveries came from the Shanghai factory.
For the uninitiated, Tesla first started issuing discounts for its EVs in China back in October 2022. Most recently in January, it again made cuts to the prices of the Model Y and 3 there by 6% - 13.5%, further intensifying the ongoing price war in the nation.
Following the announcement of its recent quarterly delivery and production results, Tesla shares rose 6.24% in off trading hours.
Source credit: https://techcrunch.com/2023/04/02/tesla-q1-deliveries-beat-expectations-as-china-helps-boost-sales/