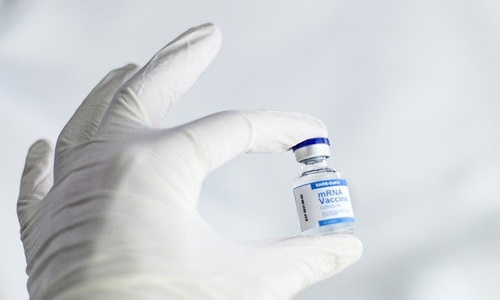 SK Bioscience, the South Korean biotech company, has reportedly applied to the World Health Organization (WHO) for a EUL or emergency use listing of its SKYCovione vaccine, which is South Korea's first locally developed COVID-19 vaccine.
The WHO reviews vaccinations, therapeutics, as well as in-vitro diagnostics as part of its emergency use listing process in order to speed up the public's accessibility to such vaccines in the event of a public health emergency.
Since the WHO's assessment evaluates data on quality, safety, and efficacy, the listing usually aids governments and United Nations-affiliated international procurement agencies in deciding whether to acquire specific products.
As of Thursday, 11 COVID-19 vaccines were listed by the WHO for emergency use. Drug manufacturers must register with the WHO's emergency use listing to sign up for international bidding by international organizations including UNICEF, the Global Alliance for Vaccines and Immunizations, and the Pan American Health Organization.
SK Bioscience stated that after the WHO EUL for SKYCovione's is finalized by the year-end, the business plans to begin delivering its COVID-19 vaccine to the international market via COVAX, a global project to ensure equal availability of COVID-19 vaccines for everyone across the world.
In July, the vaccine manufacturer submitted applications to the UK's Medicines and Healthcare Products Regulatory Agency and the European Medicines Agency for conditional licensing of SKYCovione.
According to SK Bioscience, the homemade vaccine for Covid-19, which was created as a synthetic antigen vaccine, can be kept, and delivered at room temperature, making it easier to ship the items to various locations around the world.
Our World in Data, a global statistics monitoring organization, reports that eight out of ten people living in developing nations are not yet vaccinated.
Ahn Jae-yong, CEO of SK Bioscience, stated that SKYCovione, which was chosen by the (Coalition for Epidemic Preparedness Initiative) as the first proposed development for next-gen COVID-19 vaccines during the initial research stage, is getting ready to enter the international market at the last.
Source credit: https://www.koreaherald.com/view.php?ud=20220908000460