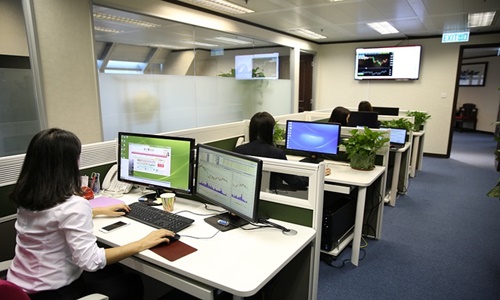 Singapore is reportedly planning on ITMs (Industry Transformation Maps) for five trade and manufacturing clusters, which will uplift Singapore's industries and create a minimum of 13,400 new jobs.
Deputy Prime Minister Heng Swee Keat unveiled the ITMs on Tuesday at the Industrial Transformation Asia-Pacific trade event, 2022.
The ITMs will focus on R&D, digitalization, deep tech innovation, and environmental sustainability in aerospace, chemicals and energy, electronics, logistics, and precision engineering.
They will also aid SMEs to adopt to latest technologies and become capable to capture global businesses by partnering with higher-learning institutes and international companies.
As per the EDB (Economic Development Board), these sectors account for around 80% of Singapore's yearly manufacturing output. It also claimed that these ITMs will assist Singapore in achieving its goal of increasing its manufacturing output by 50% by 2030.
The ITMs will further create new jobs for Singaporeans and ensure that employees have the relevant skills, related to Industry 4.0 technologies, to take on such emerging roles.
As per sources, the emerging sectors that the ITMs will focus on include robotics and additive manufacturing for the aerospace industry and precision engineering, sustainable products-related process engineering in the chemical and energy sector, the logistics sector's digitalization, and AI for the electronics sector.
The EDB also claims that since the adoption of Industry 4.0 technologies, the local workforce now comprises more professionals, managers, executives, and technicians, also known as PMETs. Sixty-eight percent of Singaporeans within the manufacturing sector now work in PMET roles, a 6%-point increase since 2017.
According to EDB's details regarding the strategies and outcomes of the ITMs, by 2025 the electronics ITM will introduce around 5,200 new jobs in the electronics sector, which, back in 2020 had 64,900 employees.
Meanwhile, the ITM regarding precision engineering should create 3,200 new work opportunities by 2025. The aerospace sector-related ITM plans to add 3,000 jobs and have a pre-pandemic level of 22,000 employees. The ITM of the logistics sector will also add 2,000 new employment opportunities by 2025.
Source credit: https://www.straitstimes.com/business/s-pore-updates-industry-transformation-plans-to-boost-production-add-13400-jobs-by-2025