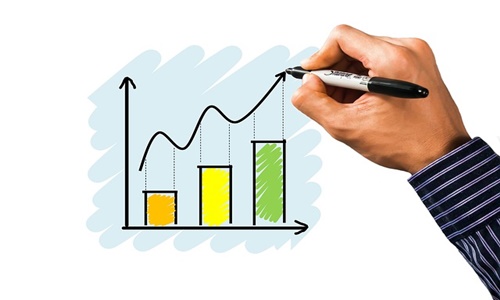 Singaporeans reportedly believe that inflation has peaked and will begin to fall over the following 12 months as economic development slows and interest rates rise, as per a survey.
According to the current quarterly reports of the Singapore Index of Inflation Expectations (SInDEx) published on Monday, headline inflation forecasts for 2023 fell to 3.8% in December from an 11-year record of 4.6% in September.
Based on the SInDEx report, released exclusively by DBS Bank and Singapore Management University (SMU), the percentage from last month is still higher as compared to the 3.2% evaluated at the survey's beginning in 2011.
However, the SInDEx remains behind the Monetary Authority of Singapore's (MAS) 2023 prediction for headline inflation, which is inclusive of all items.
In 2023, MAS expects that headline inflation will range between 5.5% and 6.5% on average. The forecast accounts for all variables, including the increase in the GST or goods and services tax this year.
With the temporary effects of the GST increase excluded, MAS anticipates headline inflation to range between 4.5% and 5.5%.
The anticipation of inflation is declining just as prices for oil and food items around the world are declining from their peaks.
The overall inflation rate in Singapore reached a peak in August of 7.5%.
According to the most recent monthly inflation report provided by the Ministry of Trade and Industry as well as MAS, headline inflation in November was 6.7%.
According to 39% of survey participants in the SInDEx study, the global economic slowdown is the main reason they anticipate a reduction in inflation over the next 12 months.
38.5% of the responders believe that increasing interest rates in major economies, resulting in reduced consumer demand will be the primary cause of a decrease in inflation.
Meanwhile, the Russia-Ukraine conflict, increased demand brought on by the lifting of pandemic limitations, persistent disruptions in supply chains, and geopolitical uncertainty were all cited in the survey as factors contributing to price hikes.
Source credit: https://www.straitstimes.com/business/singapore-inflation-expectations-ease-from-11-year-high-on-slowing-growth-interest-rates-hikes