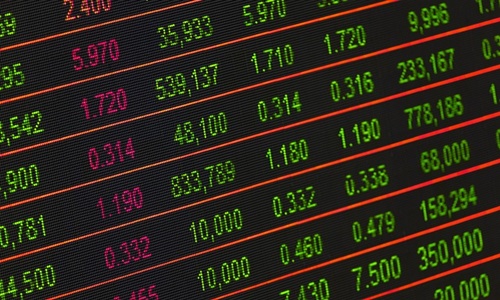 Asian markets reportedly followed Wall Street's downward trajectory after Federal Reserve chairman Jerome Powell dashed expectations of a quick change in the aggressive monetary policy of the US central bank.
Bank shares which often benefit from higher interest rates, initially suffered on the assumption of the economy getting hampered by higher rates, but eventually, they gained some ground.
DBS's stock fell 1.6% at $34.20 this week after reporting a 32% increase in third-quarter earnings. Meanwhile, OCBC declined by 0.9% to $11.95, and UOB fell by 0.2% to $28.02.
The ASX 200 Index in Australia dropped 1.8%, while the Kospi in South Korea dropped 0.3%. The Hang Seng Index fell 3.1% in Hong Kong, where the currency is tied to the US dollar. The Shanghai Composite in China decreased by 0.2%.
The Dow Jones initially increased before falling to conclude the day with a loss of 505.44 points representing 1.55%, at 32,147.76 points. To reach 3,759.69 points, the S&P500 dropped 96.41 points or 2.5 percent. Better-than-expected earnings and expectations of a Fed reversal had helped the Dow rise 13 points over the previous month.
In announcing a 75-basis point (bps) increase in its benchmark lending rate this week, the Fed raised rates for the fourth time in a row. Powell rejected the notion that the central bank may soon stop raising rates any further.
As a result of the Fed's front-loading of rate hikes, Mr. Powell hinted that future increases in borrowing costs could be undertaken in smaller chunks, but he also issued a warning that rates may end up being higher than anticipated during their most recent meeting.
The Fed's short-term goal range of 3.75 to 4 percent has increased following the most recent rate hike, reaching its highest level since January 2008. The futures market predicts that by May 2023, the terminal rate will reach a peak of 5% to 5.5%.
Source credit: https://www.straitstimes.com/business/singapore-asia-markets-slide-after-fed-signals-more-rate-hikes-and-peak-at-higher-level