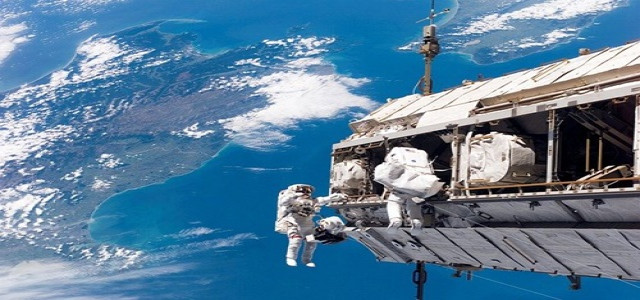 Yuri, a Germany-based space biotech company, and Sierra Space, a leading space company at the frontline of constructing and developing the facilities for LEO (low-Earth orbit) commercialization, have reportedly announced a new contract to focus on medical research in microgravity in order to benefit Earth's life.
The agreement calls for Sierra Space's Dream Chaser spacecraft to carry ScienceTaxi of Yuri to the International Space Station (ISS) starting in 2024, where the incubator will be utilized for a range of experiments in life sciences.
A first-of-its-kind incubator for life sciences, ScienceTaxi has complete automation, temperature control, and real-time data gathering. The ScienceTaxi centrifuge allows experiments to be done using Earth's gravity as well as Mars' or Moon's gravity as a reference. It can accommodate up to thirty-eight experiment units, or ScienceShells.
According to the recently inked Commercial Payload Services Agreement (CPSA), Sierra Space's Dream Chaser, the first flying commercial spaceplane, will fly Yuri's ScienceTaxi to the International Space Station.
Additionally, the two businesses are looking at potential LEO locations where Sierra Space's Large Integrative Flexible Environment habitat may provide over 300 cubic meters of on-orbit space research.
According to Neeraj Gupta, SVP of Sierra Space and and GM Space Destinations, the deal with Yuri is a step in the right direction for Sierra Space and its goal supply inclusive, cheap space travel for everyone.
He added that the creation of ScienceTaxi with Yuri represents their collective determination and inventive attitude as they work to commercialize space for the sake of life on Earth. Thanks to the collaboration with Yuri and its ScienceShells and ScienceTaxi, controlled microgravity research is feasible on any orbital/sub-orbital platform.
As per reports, in September 2021, Sierra Space and Yuri declared their intention to investigate audacious and forward-thinking business options for microgravity research that might aid in the development of medical advancements by utilizing the advantages of zero gravity in space.
The first Yuri's ScienceTaxi mission is planned to launch in 2024 aboard an ISS visiting spacecraft, with Sierra Space providing payload integration services.
Source Credit: https://www.businesswire.com/news/home/20220831005307/en/Sierra-Space-Enters-Agreement-with-Yuri-to-Launch-ScienceTaxi-to-Space