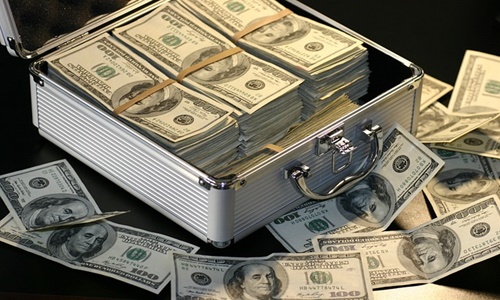 Renowned influencer marketing platform, One Impression, has recently announced that it has raised Series A funding worth USD 10 million through South Korean gaming company, Krafton. The achievement highlights One Impression's aim to build a full-stack marketing platform that will help business plans run their campaigns on a large scale.
The startup has previously been associated with well-known angel investors like Lenskart founder Peeyush Bansal, CEO of People Group, Anupam Mittal, athlete Neeraj Chopra and comedian Zakir Khan. With the help of these investors, the firm raised seed funding of USD 1 million in January 2022.
One Impression plans to use the current funding to expand its business in the international markets, including Southeast Asia and the United Arab Emirates. in the firm is also planning on investing more towards sales and marketing initiatives.
Chief Executive of One Impression, Apaksh Gupta, has shared that the company had not spent anything on marketing to date. However, since the product of the company has matured considerably, he claimed, it will be starting to invest more proactively in sales and marketing. The sales team will also be expanded to around 50-70 people, he added.
The influencer marketing company was founded by brothers Jeevesh Gupta and Apaksh Gupta in 2018. It allows brands to engage with a number of creators worldwide, as per the choice of their categories, which includes top celebrities and nano influencers alike. One Impression also helps in campaign delivery, creator pricing, and real-time campaign performance tracking.
The platform currently supports brands like YouTube and Instagram and is planning to integrate with LinkedIn in the future. It also claims to host numerous creators developing content for more than 500 brands, including Unilever, Meesho, Myntra, Amazon, Zomato, Mamaearth, and Cetaphil. Furthermore, it aims to raise annual recurring revenue of USD 40 million by the end of 2024.
Source Credit: https://www.moneycontrol.com/news/business/influencer-marketing-platform-one-impression-raises-10-mn-from-krafton-led-funding-round-10251381.html