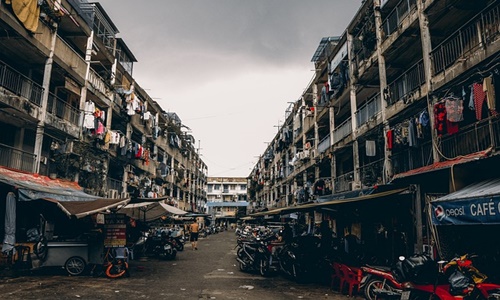 According to a survey, a large majority of citizens in the UK reportedly believe that the country has a duty to pay for climate projects in less developed and vulnerable nations.
The UN's Cop27 climate summit in Egypt is heavily focused on the topic of wealthy, polluting nations substantially funding developing nations.
Experts have cautioned that the united global action required to overcome the crisis won't be possible without the flow of funds to help in reducing emissions and dealing with severe environmental repercussions.
As per the poll, the UK's entire emissions are among the highest in the world, compared to the relatively low emissions of poorer nations. According to the poll's findings, while 49% of people believe that the UK did have a duty to pay climate funding, 31% disagreed and 20% were unsure.
Furthermore, the results from Conservative, Lib. Dem., and Labor voters were similar. However, voters aged 18-35 years old expressed greater support for climate payments to vulnerable nations, with 65% in favor, compared to people aged 65-74, of whom only 37% were in favor.
It has been reported that the UK, US, and Australia have not contributed their "due share" of climate funds.
In a separate survey across all G7 nations, 65% of voters believed that richer countries should bear a greater share of the costs of climate action as they have caused more harm, while just 11% disagreed.
Similarly, people were evenly divided in the approval of a new coal mine in Cumbria, with 36% disagreeing and 35% agreeing to the project. in A decision that was expected before Cop27 has been delayed for a second time.
In every question of the survey, younger individuals expressed strong support for climate action over older people. About 20–25% of individuals surveyed said "don't know" in response to the questions.
Moreover, the survey questioned about 1,200 people on Nov 11 and is which was weighted to reflect a nationally representative population.
Source credit: https://www.theguardian.com/environment/2022/nov/17/uk-pay-climate-action-poor-countries-cop27-poll