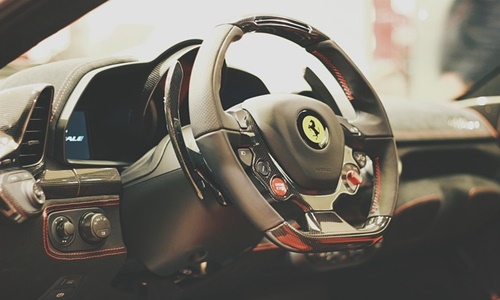 Mercedes, the German luxury carmaker, has reportedly announced to suspend its Russian operations amid Ukraine's invasion in February.
Early in March, it halted producing in and exporting its products to Russia.
However, the carmaker has now announced that it will leave the Russian sector and sell shares in its subsidiaries to a regional investor.
Nissan, the Japanese company, suspended operations in Russia earlier this month after Toyota and Renault did the same.
Nissan lost $700 million by selling its company to a state-owned organization for a fraction of supposedly less than £1.
However, Mercedes' CFO, Harald Wilhelm, stated that the company's exit from Russia is not expected to have any significant impact on its profits.
The decision was taken after major Western corporations, including McDonald's, Starbucks, and Coca-Cola left Russia earlier this year.
In the early stages of the war, exports to Russia were stopped by other automakers, including General Motors, Jaguar Land Rover, Rolls-Royce, and Aston Martin.
According to James Baggott, editor-in-chief of the industry website Car Dealer Magazine, Mercedes was in line with other businesses when it stopped exports and suspended operations in Russia earlier this year, but many other automakers subsequently withdrew from the nation entirely. It was unusual that Mercedes did not follow.
According to Baggott, Russia was a profitable market for luxury automobile makers like Mercedes before the war, with models like its S Class, as well as G Wagen off-roader, being particularly popular amongst the wealthy.
Baggott added that Mercedes may have been hoping for a quick end to the war, and now that it seems doubtful, the company has made the long-overdue decision to permanently leave the nation.
The major goals of the transfer, according to Natalia Koroleva, CEO of Mercedes-Benz in Russia, were to fulfill promises to Russian clients and maintain jobs in Russia.
According to the Association of European Businesses (AEB), Mercedes sold 9,558 cars in Russia from January to September this year, a 72.8% decrease from the same period last year.
Source credit: https://www.bbc.com/news/world-europe-63399179