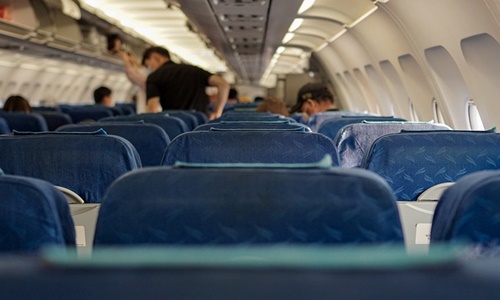 Malaysia Airlines, the flag carrier of Malaysia, has reportedly announced to offer 20% discount prices to help voters get to the polls for the 15th General Elections on November 19.
The airline announced the start of the Jom Balik Mengundi (Let's go back to vote) promotion on Thursday. The campaign will run from October 20 to November 19 and will cover travel from November 11 to November 27.
It will also add 26 additional flights and convert 16 domestic services to spacious A330 aircraft to accommodate the rising demand on different routes in Peninsular Malaysia, Sarawak, and Sabah.
According to the airlines, the 20% discount offer applies to all fare classes and is available for reservation at malaysiaairlines.com.
Wee Ka Siong, Malaysia's transport minister, stated that the Mavcom (Malaysian Aviation Commission) will keep an eye on aircraft ticket prices to make sure that airlines don't raise prices due to the general election.
Additionally, Datuk Seri Wee stated that Mavcom can step in if airlines raise ticket prices. Earlier, Malaysians were lamenting the rising cost of flights on social media when the Election Commission announced the November 19 election date.
Between November 17 and November 20, low-cost airline Firefly will increase up to 70 flights from Penang and Subang to several local destinations, offering discounts of up to 24%.
Bookings for the promo offer are accepted from October 20 through October 24 for travel from November 1 through June 30, 2023.
Izham Ismail, CEO of Malaysia Aviation Group, stated that it is the national responsibility of Malaysia Airlines to support the GE15 movement by assisting voters in returning to their hometowns to fulfill their obligations.
Malaysia Airlines, MASwings, and Firefly are wholly owned subsidiaries of Malaysia Aviation Group, with most of their routes serving east Malaysia.
Izham stated that all Malaysia Aviation Group airlines are happy to build additional capacity for some sectors and added that customers are urged to take advantage of sales and reserve early for the finest flights on Malaysia Airlines, MASwings, or Firefly.
Source credit: https://www.straitstimes.com/asia/se-asia/malaysian-airlines-offer-fare-discounts-for-returning-voters