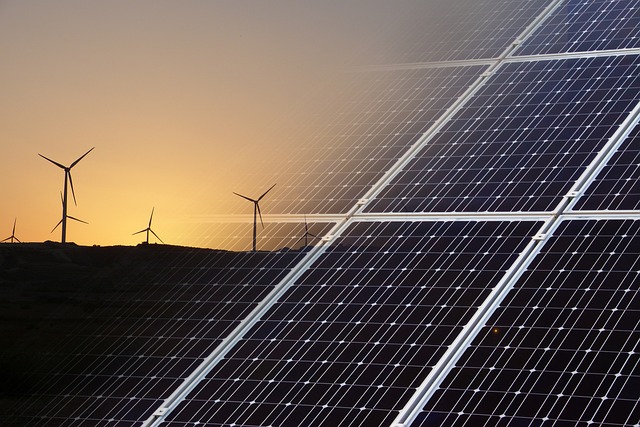 An MoU has reportedly been signed by government authorities in Indonesia and Singapore for renewable energy cooperation. The agreement was signed by Indonesia's Maritime Affairs Minister, Luhut Binsar Pandjaitan, and Co-ordinating Minister and Senior Minister for National Security of Singapore, Teo Chee Hean at a recent leadership retreat.
The transaction will increase the ability of Indonesia to produce renewable energy. LONGi also participated in the deal as a local supplier, and was represented by Dennis Guo, general manager of South East Asia at the signing event.
The agreement facilitate collaboration between both countries to boost cross-power trading via the development of transmission infrastructure and commercial arrangements. This could enable Singapore to reach its import target of up to 4GW of low-carbon power by 2035. The MoU is focused on finding ways to enhance the manufacturing capacity of renewable energy in Indonesia. This includes the development of solar PV products and battery storage systems designed to cater to domestic power demand as well as store excess power for subsequent use or export.
Another MoU has also been signed between LONGi and Indonesian Solar Panel Industry and Renewable Alliance or INSPIRA, as an initiative by the private sector for driving government-to-government MOUs. This is a step forward for developers to transfer technology, collaborate and share localization with Indonesian stakeholders while paving the path for a green corridor and cross-border clean energy supply from the country.
LONGi has long been committed to building a greener world by using solar energy and is the first PV company in Indonesia to procure SNI certification in 2021. It will continue to collaborate with its partners to produce and supply high-efficiency PV products.
The firm has a proven record of consistent contribution to the field of green technology. Its business sectors cover mono silicon wafers cells and modules, distributed solar solutions for commercial & industrial sectors, green energy solutions, and hydrogen equipment. LONGi has also ventured recently into the realm of green hydrogen solutions to support zero carbon development worldwide.
Source credit: https://finance.yahoo.com/news/longi-enters-renewable-energy-cooperation-020000965.html?guccounter=1&guce_referrer=aHR0cHM6Ly9uZXdzLmdvb2dsZS5jb20v&guce_referrer_sig=AQAAAC184Zie_5kr9bcV9aQgXbp5jbYlKSog3spAhtihhDJ7_j_2mZadM_xREfQTaI87fC1yEQnPcGa5CYoTBsSfAex-Xa7B-iNP17Vip5DOJm9UnqGNxL_DU4IlnvfxNKxq1t_kyllNUMmM7k4BC2MehB8td739VDd_yUax2Ro_7c2-