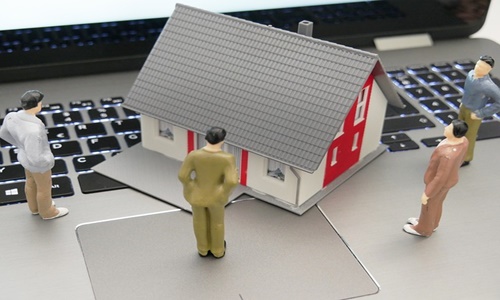 Last month, the average rental in London reportedly touched a record £553 ($624.96) a week, with nearly 30 bidders vying for each apartment, as landlords profited from increasing demand and a shortage of new properties in the capital.
As per estate brokers Foxtons' recent data, the average rental cost in September broke the previous high of £549 ($620.44), which was set in June, with the competition for property causing bidding wars, auditions, and landlords demanding advance rent for up to a year.
The number of applicants for each rental property is currently 29 on average, a little down from the 33 candidates per new listing in August, the highest in three years.
According to Gareth Atkins, managing director of lettings at Foxtons, increased demand was caused by many new renters looking for homes. Atkins added that following Covid, students physically moved back to London, industrial relocations picked up speed, and increasing interest rates convinced some buyers to keep renting in the near future.
Over three-quarters of tenants chose to renew their leases instead of moving, adding pressure to rental market pricing, which is unlikely to ease anytime soon. In September, there were 38% fewer new listings than in the same month last year.
Rent in Central London, which continues to be the most expensive part of the city, increased 30% year-over-year to a record £636 ($718.76) per week last month.
Renters spent almost 101% of their reported budget on securing a home in September, up by 3% from August.
The north of London saw the highest monthly rise, with 20% more applications per property, while the east and south of London saw the most competition, with 37 applications per property.
Renters' average weekly budget dropped significantly from £500 ($565.06) in August to £494 ($558.28) last month but remained 6% higher than they were for the same month the previous year. The largest annual increases were in east and central London, at 11% and 12%, respectively.
Source credit: https://www.theguardian.com/money/2022/oct/17/average-london-rent-record-property-shortage-foxtons