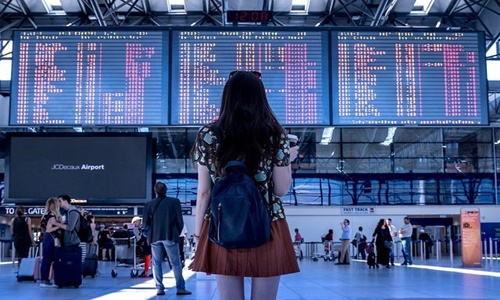 Japan will reportedly lift a series of Covid-19 border restrictions beginning October 11 in a move that is expected to revitalize the tourism industry, Prime Minister Fumio Kishida announced in New York.
Speaking at a conference on Thursday, Kishida stated that Japan will resume visa waivers and permit entry for individual travelers and the daily arrivals cap in Japan would also be lifted.
As the pandemic's most fatal wave starts to subside, Japan has decided to remove the majority of its restrictions on international visitors. The yen has also fallen to its lowest levels against the dollar in nearly 25 years, making Japan an affordable travel destination for tourists from abroad.
Domestic travel discounts would also be implemented at the same time, Mr. Kishida continued.
After witnessing a tourism boom before the pandemic, airlines, hotels, and retail merchants are now attempting to recoup the money they lost during the Covid period.
Voters who are still concerned about infections praised the prime minister for his careful approach to reopening after the pandemic's initial waves, but business leaders have lamented the harm to the economy and have encouraged him to lift all restrictions.
Before Covid-19, Japan granted 90 days of visa-free stay to travelers from 68 nations, such as Singapore and the US. A record-breaking close to 32 million people visited in 2019, which went down to 246,000 in 2021.
Hirokazu Matsuno, the chief cabinet secretary, earlier in the week stated that the state was thinking about changing the regulation to allow hotels to turn away customers who do not follow procedures for infection control.
Contrary to many countries, face masks are still worn in Japan, although one is not legally bound to wear them.
The move to allow visa-free travel came after the Bank of Japan decided earlier on Thursday to maintain its ultra-low interest rates and after months of rumors that the government would need to act to stop the yen's almost 20% collapse this year.
Source credit: https://www.straitstimes.com/asia/east-asia/japan-to-restore-visa-free-travel-from-oct-11-as-pandemic-recedes