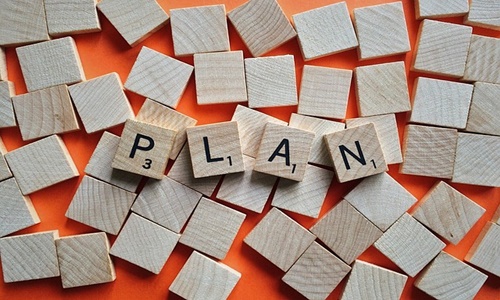 Fumio Kishida, the prime minister of Japan, reportedly announced that the 110 Japanese businesses working across Saudi Arabia are planning to increase their operations in the region. Additionally, he emphasized Japan's commitment to working with Saudi Arabia on semiconductor projects.
Apparently, Kishida made the remarks after arriving in Jeddah on the first part of a three-day Gulf tour that will include his visits to the United Arab Emirates and Qatar. The prime minister stated that the goal of that tour is to improve Saudi Arabia's strategic partnerships in every field.
Furthermore, the Japanese Ministry of Foreign Affairs stated that Kishida will meet with the presidents of these nations during his tour to address a variety of issues, including the situation in Ukraine, and to confirm collaboration in energy and other sectors.
The report cites that, Kishida highlighted Japan's plans to make Saudi Arabia its top mining destination and he also revealed that Japan will cooperate with Saudi Arabia to boost the energy industry. Japan is committed to increasing collaborative investments with Saudi Arabia and helping the country access renewable energy while providing contemporary technologies.
As per sources, the goal of the Japanese premier's tour in UAE is to strengthen bilateral cooperation in a number of areas, particularly the energy industry, and to develop the relationship of Japan with the Gulf Cooperation Council (GCC) nations.
According to the report, earlier, Kishida was welcomed by Prince Badr bin Sultan, the deputy emir of Makkah, at the King Abdulaziz International Airport. Khalid Al-Falih, the Minister of Investment Eng., Saudi Ambassador to Japan Naif Al-Fahadi, the Jeddah Governorate' Mayor Saleh Al-Turki, Director of Royal Protocols in the Makkah Region Ahmed Dhafer, and Fumio Iwai, the Japanese Ambassador to Saudi Arabia also welcomed him.
Source- https://www.zawya.com/en/business/energy/pm-kishida-japanese-companies-to-expand-their-projects-in-saudi-arabia-b28vqq9t
https://www.spglobal.com/commodityinsights/en/market-insights/latest-news/lng/071323-japan-pm-to-visit-saudi-arabia-uae-qatar-to-bolster-energy-ties