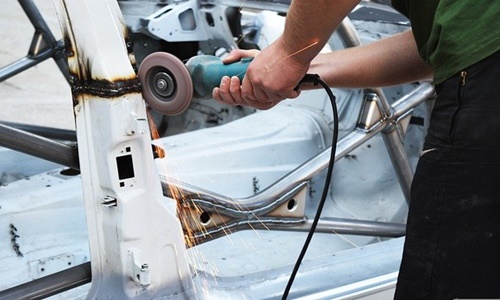 Jaguar Land Rover (JLR), the British automobile manufacturer, has reportedly planned to train 29,000 global employees in key electrification skills such as engineering and servicing.
The Future Skills Program will train 29,000 individuals within the next three years, with 10,000 of them based in the United Kingdom.
To overcome the skills gap in the electric vehicle servicing segment, the company plans to train 11,450 workers throughout the 1300 JLR franchises globally.
The corporation will hire about 1200 apprentices in 2023, and a total of 3400 will be hired during the next three years.
Barbara Bergmeier, executive director of JLR's industrial operations, stated that the company's ambitions to electrify its product range are moving quickly, and it is ramping up future skills training programs to guarantee that JLR has the required expertise to create the world's most desirable modern luxury EVs.
Bergmeier added that it is critical to developing a competent global workforce to design, develop, and repair the vehicles. The firm is committed to filling the digital and electric skills gap with a thorough, worldwide training program that will supercharge electrification both in the UK and overseas.
According to sources, engineers in fields that don't lend themselves to electrification, like ICE powertrains, will be relocated. For instance, Karl Gunnarsson, a former JLR emissions expert who previously created catalytic converters, now serves the battery-cell team.
This comes after JLR stated in August that it will train 400 UK employees in data analytics and programming to support its electrification.
Along with the recent announcement that JLR has begun work on upgrading its Halewood factory to produce EVs beginning in 2024 (likely Range Rover Evoque as well as Land Rover Discovery Sport successors), it signals an advancement of the British firm's electrification preparatory efforts.
Land Rover aims to release six new electric vehicles starting in 2024, one of which will be a Range Rover variant.
Jaguar, meanwhile, will be relaunched in 2025 as a Bentley-rivaling EV marque producing £100,000-plus ($106658.50) crossovers.
Source credit: https://www.autocar.co.uk/car-news/business-tech%2C-development-and-manufacturing/jaguar-land-rover-boost-training-programme-evs