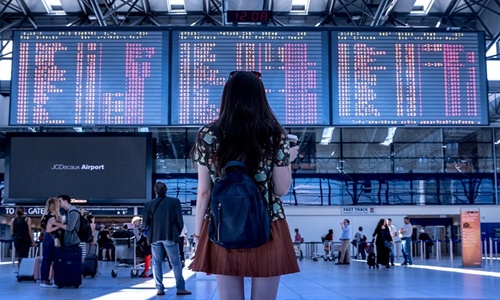 Heathrow, the British international airport, is reportedly anticipating a bustling Christmas travel season but has issued a warning that future aviation demand is still uncertain, partly due to the deteriorating economic picture.
After the Covid travel limitations were lifted, customers took to the skies, making September the busiest month for air travel in Europe with around 5.8 million passengers using Heathrow airport. But the number of passengers was still 15% below the pre-pandemic levels of 2019.
According to the London hub, a fresh wave of COVID infections, an intensifying conflict in Ukraine, and increasing economic headwinds make it difficult to anticipate future demand.
Heathrow claimed to have hired additional staff members along with the airline and ground staff who serve them.
The busiest airport in Britain requested airlines to cease selling summer tickets in July and set a daily departure cap of 100,000 passengers after finding it difficult to handle the uptick in traffic after the pandemic due to understaffing.
The number of passengers is capped until October 29th, which also happens to be the last day of most schools' half-term breaks and the conclusion of the summer's busiest travel period.
When demand exceeded the airport's capacity in July, passenger service levels declined at Heathrow but they rose once the daily cap was implemented, which was designed to boost punctuality and cut down on last-minute disruptions.
Travelers encountered lengthy security lines as well as baggage system breakdowns at Heathrow during the May half-term and early summer when there was a serious disruption that plagued airports nationwide.
The airport claimed that the cap served to balance demand and supply ensuring that majority of passengers passing through Heathrow this summer had a pleasant experience.
It also announced that it was collaborating with airlines to create better strategies to ensure passenger service during periods of high travel demand.
Heathrow announced that in the next year, it would work to restore its service and capacity to pre-pandemic levels.
Source credit: https://www.britishaviationgroup.co.uk/news/heathrow-predicts-busy-christmas-but-warns-over-future-demand/