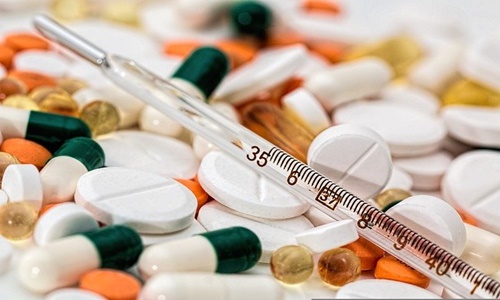 Hanmi Pharmaceuticals, the South Korean pharma company, has reportedly received its first ever approval from the United States Food Drug Administration (FDA) with its new biomedicine Rolontis.
According to the announcement from Spectrum Pharmaceuticals, Hanmi Pharmaceutical's US partner, the FDA approved Rolontis on Friday as a treatment for neutropenia, a condition in which the body lacks a particular type of white blood cells and is unable to fight infections, especially bacterial ones.
The most frequent reasons for neutropenia are chemotherapy, viral infections, and blood cancers.
Hanmi Pharmaceutical became the sixth South Korean firm to be approved by the FDA for a self-developed medicine. Back in March, the Ministry of Food and Drug Safety of South Korea approved Rolontis as the country's 33rd innovative homegrown drug.
The company stated that Rolontis' clearance marked the nation's first FDA approval for anticancer treatment. Earlier, the FDA had rejected Hanmi and Spectrum due to insufficient data.
Kwon Se-chang, CEO of Hanmi Pharmaceutical, stated that this FDA is significant, as it proves the possibility of commercializing the 'Lapscovery' technology of the firm.
Lapscovery is the brand name for the pharmaceutical company's long-acting peptide and protein research platform technology. The method is renowned for reducing the amount of time it takes for the blood's biomedicine level to drop.
The drug manufacturer claims that Rolontis is also Korea's first biomedicine to receive FDA approval and was developed at the Hanmi Pharmaceutical Pyeongtaek Bio Plant in Gyeonggi Province. The facility cleared the FDA's on-site diligence review in June.
Rolvedon is the brand name of Rolontis in the USA.
With Rolvedon's approval, Spectrum becomes a commercial-stage business with the opportunity to operate in a $2 billion market and a special value proposition. Tom Riga, CEO and president of Spectrum Pharmaceuticals, added that the clearance is a major accomplishment for its development team and for the collaboration it has with Hanmi Pharmaceutical.
Reportedly, the organization intends to launch innovative medicine in the USA by the end of this year.
Source credit: https://www.koreaherald.com/view.php?ud=20220913000586&np=1&mp=1