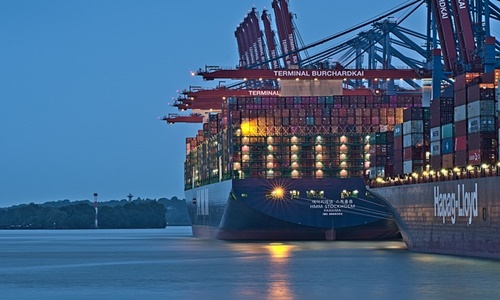 Wheat and various wholesale food prices have reportedly skyrocketed following Russia's withdrawal from an export agreement aimed to ensure critical supplies distribution from war-torn Ukraine.
Wheat futures increased by almost 6% on Monday, while corn prices increased by over 2% in response to increased concerns about shortfalls that have plagued markets since Moscow's decision to invade Ukraine in February.
30% of the world's wheat supplies come from Russia and Ukraine.
In order to permit exports from Ukraine, an agreement with Vladimir Putin's administration was reached through the UN in July.
However, Russia declared on Saturday that it will discontinue its involvement in the export pact indefinitely, citing a significant drone strike by Ukraine on its fleet in Crimea.
Traders claimed that the move will jeopardize the shipment of millions of tons of wheat to the Middle East and Africa. European corn exports from Ukraine are also expected to fall.
As economies were trying to get back on track after the COVID disruption, commodity prices have now increased due to the Russian invasion.
As the price of necessities has increased to reflect greater wholesale prices, they have resulted in global inflation. For instance, rising prices for livestock feed have made eggs, meat, and dairy products more expensive.
The cost of production has also increased due to the reduction in Russian energy supply to Europe, as seen by record energy costs for consumers and businesses.
The contract for wheat delivery in December increased to $8.77 a bushel, a two-week high but still significantly behind the $13 record in March.
Since the agreement in July, approximately 10 million tons of wheat, corn, barley, sunflower products, rapeseed, and soy have been exported. Ukraine blamed Russia for using a pretext for a planned withdrawal from the agreement.
According to Ukraine, plans are still in place for 16 ships to travel across the Black Sea on Monday.
In response to Moscow's action, France suggested that additional export alternatives be considered.
Source credit: https://news.sky.com/story/food-shortage-and-inflation-risks-rise-after-russia-withdraws-from-black-sea-export-deal-12734845