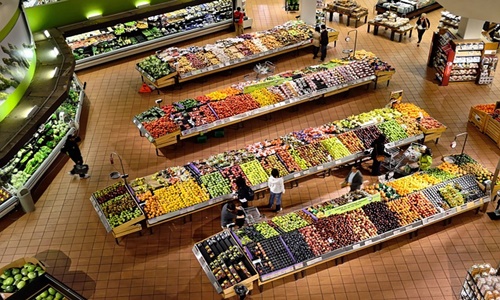 Eleven food business owners from UK, including hotels and restaurants, have written an open letter to the government calling for safe labeling on food items. This comes along the heels of recent incidents in which two customers suffered allergic reactions after consuming products from Pret a Manger, one of them causing death.
Pret is among the food businesses who signed the letter, which was initiated by a foundation established by the family of Natasha Ednan-Laperouse, a 15-year-old girl who suffered a fatal allergic reaction after eating a baguette filled with sesame seeds. Other food business demanding for a mandatory system to ensure swift action in the event of food-induced anaphylaxis include Tesco, Waitrose, Sainsbury's, Greggs and others.
Both these issues have previously been highlighted by a coroner that heard the inquest on Celia Marsh, a Wiltshire-based nurse with a severe allergy of dairy products who died after eating a "vegan" Pret a Manger product contaminated with milk protein.
Marie Voisin, Senior coroner for Avon, talked about how the use of terms like "free-from" and "vegan", which indicate the absence of allergens, could be potentially misleading for customers.
The letter urges the FSA (Food Standards Agency) to make strong recommendations to the ministers for clearer allergen thresholds. This will help the sellers of food products to have concrete knowledge about the amount of specific allergen that is allowed for packaged foods to be labelled as "free-from" the allergen. This would also allow for regular testing of food products being sold in the market, to safeguard most allergic customers from specific food items.
The letter further adds that there needs to be a robust system implemented by the government and public health authorities, as per the coroner's recommendation, to ensure timely reporting of fatal and near-fatal allergic reactions.
Mrs. Marsh's family has welcomed the move, stating that these recommendations would help make the world a safer place for people prone to allergic reactions.
Source Credit: https://www.theguardian.com/business/2023/mar/13/leading-uk-food-businesses-call-for-clearer-rules-on-food-labelling