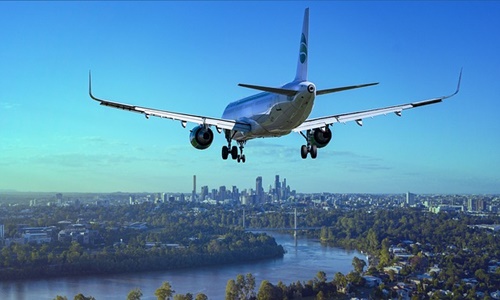 Ryanair and EasyJet, two leading low-cost carriers based out of the UK, have reportedly urged employees of the freshly bankrupt British airline, Flybe, to apply for openings with them.
For the uninitiated, Flybe declared bankruptcy on Saturday last week, causing over 277 workers to lose their jobs.
Concerned Flybe staff reportedly called the British Airline Pilots' Association (Balpa) in the early hours of Saturday morning.
The union's leader, Martin Chalk, insisted that there are positions available in the market for the freshly laid-off workers. EasyJet claimed that it had 250 available cabin staff vacancies.
On the careers part of its website, Ryanair noted that it has openings for engineers, pilots, and ground staff, among other positions.
Chalk stated that when Flybe crashed three years ago, several employees had previously experienced a similar situation. When this occurred, the airline laid off 2,000 employees before relaunching in April of the following year.
Chalk added that the upside is that the market is considerably more optimistic this time around, now that COVID-19 is mostly in the rearview mirror.
Airlines are especially adamant about preventing a repetition of the crisis from the previous year, when a lack of employees caused thousands of flights to be canceled, leaving travelers stranded and asking for compensation.
After entering administration, Flybe canceled all scheduled flights to and from the UK, impacting a total of 75,000 people. Finding alternate forms of transportation has been a challenge for travelers.
However, the majority of Flybe employees are unlikely to be stranded.
EasyJet stated that while it was not presently recruiting pilots, Flybe cabin crew were encouraged to apply for the 250 openings at Gatwick and Luton airports.
According to EasyJet, Flybe cabin workers would have a fast track and could begin working after 10 days. For head office positions, successful candidates may be fast expedited in less than 14 days.
Source credit: https://www.bbc.com/news/business-64445669