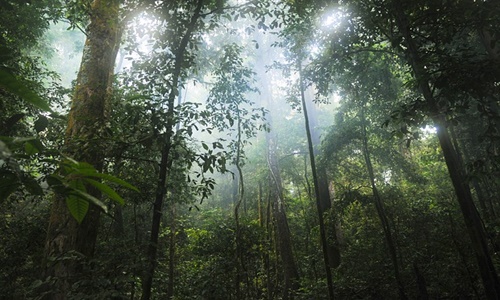 Democratic Republic of Congo, Brazil, and Indonesia the three largest rainforest nations have reportedly allied to cooperate on the preservation of forests which follows decade-long talks about a trilateral alliance.
As reported earlier, Brazil's new president, Luiz Inacio Lula da Silva, would try to find a partnership with the other two countries to pressurize the wealthy nations to finance forest conservation.
These 3 countries represent 52 percent of the world's tropical rainforest, and their representatives signed the joint statement ahead of the G20, which is scheduled to begin on Tuesday.
Before signing the statement, Eve Bazaiba, the environmental minister of the Democratic Republic of Congo stated that the cooperation between the three countries is quite natural, as all of these countries face the same challenges and possess the same solution to deal with climate change.
As per reports, all of these countries have agreed that countries should be financially compensated for maintaining forests that act as carbon sinks and for reducing deforestation.
Besides, they will also work together to find a suitable long-term funding mechanism to assist developing countries to receive more funds through the REDD+ program of the United Nations, which aims for reducing deforestation and preserve their biodiversity.
In the ongoing COP27 UN climate summit, Izabella Teixeira, Lula's environmental minister stated that Brazil would try to involve the nine other countries which are situated in the Amazon basin. Teixeira further added that it was mostly because of institutional difficulties, that talks on any alliance to protect rainforests had been foundering.
Their joint statement cited a meeting among the three countries during the last year's Glasgow climate summit, which helped these talks gain some momentum.
They have finally been able to reach fruition during the final weeks of the presidency of Jair Bolsonaro before the next president, Luiz Inacio Lula da Silva takes office on the first of January 2023.
Source Credit: https://www.reuters.com/business/cop/brazil-rainforest-nations-join-forces-save-jungle-2022-11-14/