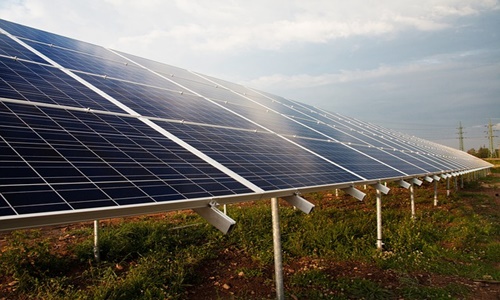 According to federal customs officials and industry sources, due to concerns over China's slave labor, more than 1,000 shipments of solar energy components valued at hundreds of millions of dollars have accumulated at U.S. ports since June, due to a new law prohibiting imports from China's Xinjiang region.
This seizure illustrates how a policy meant to put pressure on Beijing over its Uyghur detention centers in Xinjiang runs the risk of halting the Biden government's attempts to decarbonize the American power sector to combat climate change.
However, the agency refused to identify the producers or confirm information regarding the quantity of solar equipment in the shipments, citing federal law that safeguards proprietary trade secrets.
As per official reports, the U.S. Customs and Border Protection reported seizing shipments of 1,053 solar energy components between June 21 and October 25, when the Uyghur Forced Labor Protection Act came into effect. It also noted that none of the shipments had yet been released.
According to sources, the detained goods mainly come from three Chinese producers, Trina Solar Co. Ltd., Longi Green Energy Technology Co. Ltd., and JinkoSolar Holding Co. They include panels and polysilicon cells with a capacity that could reach up to 1 gigawatt.
The Biden government is attempting to decarbonize the American economy and execute the Inflation Reduction Act (IRA), a new law that promotes clean energy solutions to tackle climate change. The bottleneck is a barrier to the development of U.S. solar technology currently.
As reported by the trade group American Clean Power Association, solar installations in the United States decreased by 23% in the third quarter, and roughly 23 gigawatts of solar projects are already behind schedule, partly because it is difficult to find panels.
Since the UFLPA essentially assumes that all products from Xinjiang are manufactured using forced labor, companies must provide sourcing information for imported machinery that links it back to the source material in order to disprove this assumption before imports can be cleared.
Source credit: https://theprint.in/world/exclusive-u-s-blocks-more-than-1000-solar-shipments-over-chinese-slave-labor-concerns/1210312/