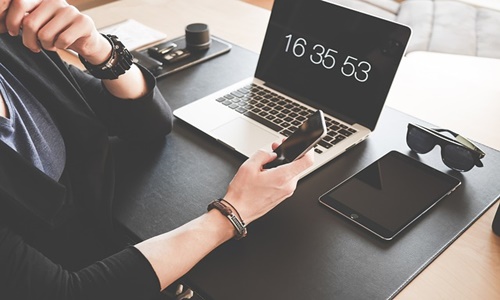 Workers at the world's largest Apple iPhone manufacturing in Zhengzhou, China, have reportedly begun protesting over wages, according to reports.
It has been reported that hundreds of employees protested, and some were confronted by riot police and hazmat suits.
As per sources close to the move, cops beat up on workers. Foxconn, a leading tech manufacturer and service provider, claimed that it would cooperate with local authorities and employees to stop further violence.
The company stated that some employees had concerns over pay, however, the firm would provide wages based on contracts. It also referred to as rumors that fresh hires were being told to live in dorms with employees who were Covid-positive.
According to Foxconn, dormitories were inspected and cleaned by local authorities before newcomers came in. Furthermore, the site got closed last month due to a rise in Covid cases, which led several workers to leave and go home. The firm then recruited news staff by promising them sizable bonuses.
One Foxconn employee complained on his livestream that the firm altered the contract, making it impossible for the employees to get the subsidy as promised. As per reports, they isolated the workers but don't give them food.
Sources claimed that some newly appointed employees were afraid about getting Covid from workers who were employed there during the prior outbreak.
As per official reports, there was a strong police presence at the site this week. Several armed police officers were spotted at the scene in other livestreamed recordings.
Foxconn, a Taiwanese company, is the main vendor of Apple, and its plant in Zhengzhou manufactures more iPhones than anywhere in the world.
In late October, a large number of employees left the facility due to an increase in Covid cases and claims of employee mistreatment.
Due to a Covid outbreak there, the company has now adopted so-called closed-loop procedures at the site, keeping it separate from the larger city of Zhengzhou.
Source credit: https://www.bbc.com/news/world-asia-china-63725812