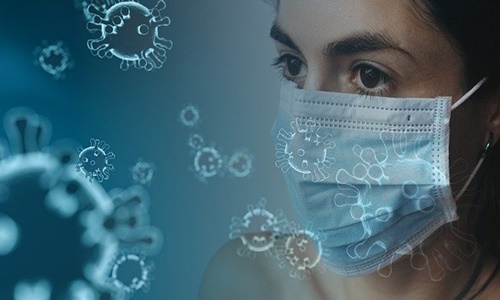 Chengdu a city of 21.2 million people and the capital of the southwestern Chinese province of Sichuan, has extended the coronavirus quarantine of most of its districts indefinitely in the hope of preventing new transmissions.
The megacity, which has lately dealt with power outages, heatwaves, as well as an earthquake, was brought under lockdown on September 1 after authorities discovered several cases, making it the largest Chinese city to have restrictions since Shanghai earlier this year.
As per Chengdu authorities, the lockdown was scheduled to be ended on Wednesday, but local authorities stated that there are still threats of social spreading in some districts.
Out of the 23 regions under Chengdu's jurisdiction, residents on lockdown are still in 16 districts, counties, cities, and special zones. Authorities announced late on Wednesday that they would test them daily for the virus but did not specify when the lockdown would end.
Despite the lifting of the complete lockdown in some regions, inhabitants will still be tested extensively on Friday and Sunday. The residents are also barred from visiting other districts and leaving Chengdu unless it is really important.
The revelation of the prolonged lockdown spurred concerns that global supply chain networks could face greater disruption. Foxconn, an Apple supplier that creates iPads and MacBooks, and Jabil, a manufacturer of MacBook parts and components, both have large factories in Chengdu. The record heatwave in China was already causing a power issue for both suppliers.
The local administration reported 116 new cases in the local region on Thursday, dropping from 121 the day before. Of the cases recorded, 57 were symptomatic while 59 were asymptomatic.
An official notice stated that each family would be authorized to send one member out to purchase groceries and supplies each day, provided they have tested negative for Covid within the preceding 24 hours.
Shuangliu Airport in Chengdu had about 90% of its flights canceled on Monday.
Source credit: https://www.theguardian.com/world/2022/sep/08/chengdu-chinese-city-of-21m-has-covid-lockdown-extended-indefinitely