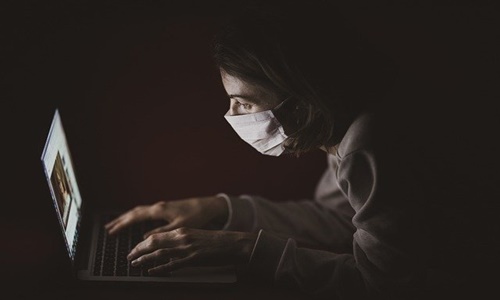 Beijing has reportedly shut parks and museums and Shanghai has tightened restrictions for visitors entering the city, as China struggles with an increase in Covid-19 cases that has heightened worries about the economy and dimmed prospects for a rapid reopening.
Infections in the southwestern region of Chongqing and the southern province of Guangzhou accounted for about half of the country's 28,127 new local Covid-19 cases reported this week, which is approaching the highest number of cases, just like in April.
Beijing's administration is urging more residents to stay inside and enter public buildings with documentation of a recent negative Covid-19 test, since cases there, are reaching new highs daily.
Health officials have reported two additional deaths linked to Covid-19, down from three over the weekend which were China's first since May.
According to the city's authorities, from November 24 onwards, people who have been in Shanghai for less than five days will not be permitted entry into public places like bars, supermarkets, restaurants, shopping centers, and indoor gyms, but added that they could still take public transportation and travel to their offices.
The Shanghai administration has announced that after undergoing three tests during their first three days in the city, new arrivals will be needed to take a fourth nucleic acid test on their fifth day in the city.
The current wave is a test of China's zero-Covid-19 policy, which demands the authorities be more focused in their enforcement actions and stay away from the extensive lockdowns and testing that have stifled the economy and annoyed citizens.
China continues to be a global outlier with its tight Covid-19 restrictions, including borders that are essentially closed for over three years after the outbreak began, even after the updated regulations.
Tightening regulations in Beijing and other areas have sparked investor concerns about the economy and resulted in an overnight decline in world markets and oil prices. The economy of China is experiencing one of its slowest growth rates in 10 years.
Source credit: https://www.straitstimes.com/asia/east-asia/china-sees-lockdowns-surge-in-week-since-covid-19-policy-adjusted