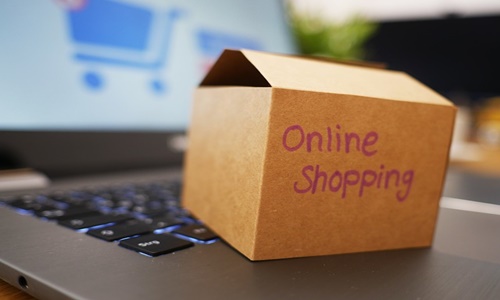 Thousands of warehouse workers of leading e-commerce giant Amazon are planning to participate in the protests and walkouts across 40 countries in view of coinciding with Black Friday sales, which can be touted as one of the busiest days of the year for online shopping.
The employees in the U.K., U.S., India, Australia, South Africa, Japan, and across Europe are demanding better wages and improved working conditions as the crisis of cost-of-living deepens through a campaign, namely "Make Amazon Pay."
According to credible sources, the campaign is being organized by an international trade union group with backing from environmental and civil society groups.
Speaking on the latest move, Christy Hoffman, General Secretary for UNI Global Union, one of the campaign's organizers, stated that it is time when tech giants need to change their unsafe and awful practices immediately.
Christy also noted that the firm must respect the law and negotiate with workers seeking to improve their work life.
The e-commerce giant has been facing such issues with the workers for a long time, with complaints logged for unfair labor practices and employee activism along with union drives at some facilities.
Apparently, in what was believed as a watershed moment, workers at the warehouse in Staten Island, New York, earlier this year voted to join an upstart union.
Speaking on the latest issue, David Nieberg, Amazon spokesman, stated that the firm may not be perfect in any area, but what it is doing to deal with such vital measures witnesses that it takes its role and impact very seriously.
David also cited that the firm is planning to reach net zero greenhouse gas emissions by 2040 by continuously offering better wages and competitive benefits while seeking new ways to keep its employees secure and healthy.
For the record, the unions in France and Germany - CGT and Ver. di is reportedly leading the latest action collectively, coordinating strikes in 18 warehouses intended to disturb shipments across key European markets.
Source credit - https://economictimes.indiatimes.com/tech/technology/amazon-faces-black-friday-protests-strikes-in-40-countries/articleshow/95753133.cms